News 12.2012
31.12.2012
Source: Radio New Dawn on Bougainville
Happy New Year
by Aloysius Laukai
The Board Management and Staff of New Dawn FM would like to send Greetings of a prosperous 2013 to all our Bougainville listeners.Global viewers and supporters in 2012.
We would like to mention names of Worldwide supporters Axel Sturm from the European Shareholders of BCL in Andora, Germany for your financial support this year. And for the sponsorship for the upkeep of our site.
Paul Coleman and the Rio Tinto group in PNG.
Martin Hardlow at the University of Queensland for supporting us since 2008. Keith Jackson for your continious support from Sydney Australia.
Researcher, Don Mitchel from the United States for also supporting us this year.
Ian Pringle and the Commonwealth of Learning based in Vancouver, Canada for providing trainings for our staff since 2010 and for supporting our weekly women's issue program, Bougainville Meri Tede.
Rita Narayan, Ruci Mafi and the staff of the Secretariat of the Pacific Community, SPC based in Suva, Fiji.
Dr. Morgan Warilu from the University of South Pacific,Josiah Maesua from UNDP in Honiara.
Back on Bougainville Greetings to the ABG president chief John Momis and family Vice President Patrick Nisira and the entire ABG cabinet and members.
Anthony Agyenta and the UNDP staff on Bougainville for supporting the program Connecting the Disconnected on Bougainville.
Tambolema Trading staff and Management for backing up New Dawn FM since the begining and to you all a Happy New Year.
31.12.2012
Source: Post-Courier
Bougainvilleans urged to welcome New Year peacefully
By WINTERFORD TOREAS
BOUGAINVILLEANS have been urged to observe their New Year celebrations peacefully.
Buka police station commander, Sergeant Emmart Tsimes, while delivering his appeal, challenged all Bougainvilleans to observe a trouble-free celebrations.
"I am appealing to all Bougainvilleans to observe their New Year celebrations peacefully," Sgt Tsimes said.
"I understand that people will want to celebrate all their experiences, hardships and achievements for this year during this crossover period, but we must bear in mind that all our celebrations must be done peacefully," he said.
"We must enjoy in a good way and not to invite trouble during our New Year celebrations. Don't let our celebrations drive us into troubles," Sgt Tsimes said.
He said the Police, with the assistance of former combatants now living in Buka, will continue to monitor the situation in Buka town, Kokopau, Sohano and other nearby villages.
They will also be conducting their patrols into each constituency on Buka Island to ensure that people observe their celebrations peacefully.
Mr Tsimes also thanked Bougainvilleans for having a trouble-free celebrations during the Christmas period.
He said this year's Christmas celebrations was more peaceful than that of previous years.
He is therefore appealing to Bougainvilleans to do the same for the New Year.
31.12.2012
Source: Radio New Zealand International
Bougainville to spend big on infrastructure as condition of Port Moresby support
The government in the autonomous Papua New Guinea province of Bougainville says much of its record budget for 2013 will go into infrastructure development, because that is what the national government wants.
The budget of 186 million US dollars is up nearly 50 percent on the previous year.
This is largely because the bulk of additional special funding from Port Moresby for the current year is being carried over.
Bougainville's finance minister Albert Punghau says it is tied funding from the national government which wants the bulk of it spent on infrastructure development.
"Something that the people can see, that the national government can see and say that yes, that money that was earmarked for high impact projects like roads and bridges and airports has been spent on something that the people can see and says yes the money has been spent on that. Because they have been saying that for social services you can't really actually see the physical thing of education and health. So that is why they are saying it is good to have infrastructure like roads, bridges and airports."
29.12.2012
Source: Canberra Times
Mum's the word when it comes to selecting shares

You have to be choosy when picking stocks for parents, writes Madeleine Heffernan.
Phil Burgess, the outspoken former public policy chief at Telstra, famously said he wouldn't recommend Telstra shares to his mother.

Although Dr Burgess later said the remark was made to highlight that Telstra was ''being smothered by regulation'', the ''mother benchmark'' holds some appeal, particularly after recent rough-and-ready years on the sharemarket.

With the official cash rate slashed to 3 per cent and local shares delivering a ''Santa rally'' this month, hopes are rising that the $67 billion pulled out of stocks by small investors between 2008 and 2011 will make its way back to the market.

But with sharemarket volatility doubling since the start of the financial crisis, it is still a case of buyer beware.

Fairfax Media has spoken to market analysts to find out which shares might pass the test for our nearest and dearest in the new year.

George Boubouras, the head of investment strategy and consulting at UBS Wealth Management, who has a Greek mother and Spanish in-laws, said shopping for mothers required deep pockets. The appropriate shares are defensive, therefore they are expensive.

''If they are approaching pension phase, income certainty is much more relevant,'' Mr Boubouras said.

''Given cash rates are falling and rates are expected to remain lower for longer, this generally makes investors seek other, riskier, exposures. So a low beta (lower volatile) dividend stock theme that utilises franking can work.''

Mr Boubouras's list includes some of this year's big winners: healthcare companies CSL, Cochlear and ResMed, and Telstra.

He also recommends utilities such as AGL and Duet, and gaming companies, if they do not offend your ethics.

Then there are the shares behind everyday purchases or practices: toll road operator Transurban for regular users of CityLink, or Wesfarmers shares for people who shop at Coles supermarkets and Target.

Materials and energy companies should be in the mix too, but bigger is better here: Origin, BHP Billiton and Rio Tinto are recommended.

''Never mid-cap, this is too volatile for mum,'' he said.

Mr Boubouras does shirk at one tipper's suggestion of Whitehaven Coal. ''Most mums don't need a coal play,'' he said.

That tipper is Mark Fitzgibbon, the managing director of the listed health insurer NIB.

While Whitehaven has rallied recently, due to expectations of a deal with China Shenhua Energy Co, it has had a poor year overall. Its share price is down 28 per cent due to weaker coal prices and the troubles of its famous shareholder, Nathan Tinkler.

But Mr Fitzgibbon said Whitehaven was undervalued.

''I'm a big believer in the long-term coal story,'' he said.

He is also a fan of funds manager Perpetual, praising its ''qualitative investment criteria'', and the private hospital operator Ramsay Health Care, which has had a rollicking year.

''[It is] probably fully priced but [it] sails on the sea of private healthcare spending which will continue its GDP-plus growth trajectory,'' Mr Fitzgibbon said.

Alex Moffatt, the director of stockbrokers Joseph Palmer & Sons, said if you want income go for National Australia Bank and Telstra; if you are after growth, snap up resources, which have had a tricky year.

Other stocks on his ''buy'' list, some owned by his 81-year-old mother, include the fund manager Challenger and salary packaging provider McMillan Shakespeare.

Silex, which does research into the commercialisation of nuclear energy and solar energy technologies, is ''one for the greenies''.

And for people looking for an ''in'' into resources, Mr Moffatt recommends Bougainville Copper, the Papua New Guinea copper, gold and silver miner, which is part owned by Rio Tinto.

Elio D'Amato, the chief executive of fund manager Lincoln Indicators, is cautious on resources stocks for parents but keen on the engineering company Monadelphous. ''It declared a pretty positive outlook at its AGM, and its dividend yield is 6.2 per cent, so it's the best of both worlds: growth and dividends,'' Mr D'Amato said.

With term deposits falling, dividends should be the focus, Mr D'Amato said.

There's the small childcare operator G8 Education - not to be associated with ABC Learning, the listed childcare company that crashed and burnt during the financial crisis.

''This is a good business with a grossed-up dividend forecast of 6.4 per cent,'' Mr D'Amato said. ''And the number of dual-income homes is only going to grow.''

Other recommendations for parents are travel group Flight Centre and car sales-cum-property group AP Eagers. Both capitalise on the record number of Australians heading overseas and buying new cars.

Then there's Fleetwood, the caravan manufacturer and seller which likely gets plenty of business from grey nomads. Fleetwood had a grossed-up dividend yield of 8.1 per cent, Mr D'Amato said.
28.12.2012
Source: Radio New Dawn on Bougainville
RESI FUNDS ASSIST BOUGAINVILLE
By Aloysius Laukai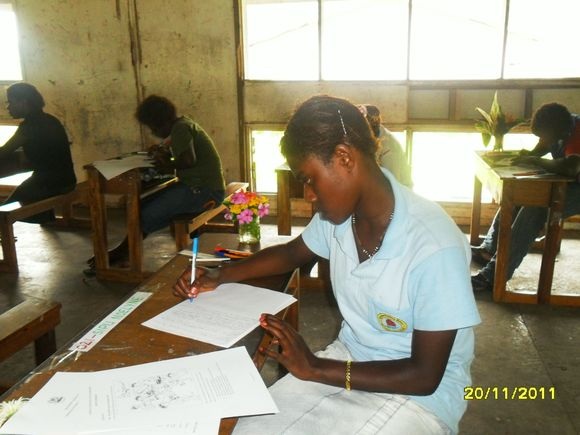 Education projects on Bougainville will benefit with funds totaling SEVEN HUNDRED THOUSAND KINA from the National Government under its REHABILITATION EDUCATION SERVICE IMPROVEMENT PROGRAM (RESI).
The Regional member for Bougainville, JOE LERA made this announcement on New Dawn FM yesterday.
He said that Eight Schools have been identified and cheques would be raised to them in the new year.
The Schools that would benefit are as follows,
> TINPUTZ HIGH SCHOOL who will benefit with ONE HUNDRED THOUSAND KINA.
> HAKETS FODE School will get another ONE HUNDRED THOUSAND
KINA.
> BOKU PRIMARY SCHOOL will get SEVENTY THOUSAND KINA,
> HAISI PRIMARY SCHOOL will get SEVENTY THOUSAND KINA,
> HAKU DAY HIGH SCHOOL would benefit with another ONE HUNDRED THOUSAND KINA.
> BOUGAINVILLE OPEN CAMPUS another ONE HUNDRED THOUSAND KINA.
> TOKAPINAHO ELEMENTARY would get FIFTY THOUSAND KINA AND
> SININAI PRIMARY SCHOOL will get FIFTY THOUSAND KINA.
In making this announcement, MR LERA also announced extra contributions from the Bougainville Open members for the RESI program.
He mentioned THREE HUNDRED THOUSAND KINA would come from the Member for South Bougainville and Minister for Autonomy and Bougainville, STEVEN PIRIKA,
Another THREE HUNDRED THOUSAND KINA from the member for North Bougainville, LOUTA ATOI and ONE HUNDRED THOUSAND KINA from the Member for Central Bougainville, JIMMY MIRINGTORO.
Regional member LERA said that he was happy that the four Bougainville members are now working as a team to develop Bougainville.
28.12.2012
Source: Radio New Dawn on Bougainville
POLICE WANT PEACEFUL NEW YEAR
By Aloysius Laukai
Bougainville Police Service has praised the general public for celebrating Christmas peacefully.
Acting POLICE Station Commander for Buka Police Station, SGT EMART TSIMES made this remarks on New Dawn FM this afternoon.
He said that all throughout Bougainville the people celebrated Christmas peacefully and called on the people to continue this attitude on to the New Year.SGT TSIMES said Police are happy that most of the Communities assisted Police in removing Homebrew brewing Gas bottles which resulted in the peaceful Christmas.
The PSC also appealed to the people of Bougainville to take extra precautions when doing last minute NEW Year shopping throughout the region.
He also appealed to drivers to make sure that they think safety when carrying passengers and not to overtake unnecessarily that can cause road accidents.
SGT TSIMES also wished the people of Bougainville a prosperous New Year.
28.12.2012
Source: Radio New Dawn on Bougainville
SMALL ASSISTANCE APPROVED
By Aloysius Laukai
The Regional member for Bougainville JOE LERA yesterday announced 38 approved requests under his TWO HUNDRED THOUSAND KINA Discretion Fund under him.
In making this known, MR.LERA said that most of these small approved funds were to support in education and health related programs in the region.
He said that he was investing heavily in education as he believed that a well trained Bougainvilleans would steer the region in the future.
The Regional member also announced the Committee for the Provincial Support Improvement Programme's Non discretional funds totaling another TWO HUNDRED THOUSAND KINA would also be released in the new year. He said that a Committee to oversee these funds were sworn in at the Buka Court House last week.
28.12.2012
Source: Radio New Dawn on Bougainville
Change for Bougainville
By Aloysius Laukai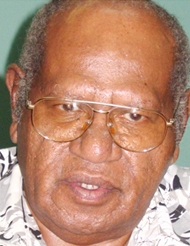 ABG President Dr Chief John Momis is calling on all Bougainvilleans to use the christmas as a time of reflection and change for a better future.
Speaking on New Dawn FM during his christmas greetings to the people of Bougainville. President Momis called on all individual Bougainvilleans to be more patriotic towards their region.
He said with Referendum coming up between 2015 and 2020 we do not have anytime for playing games.
President Momis said that Bougainville needs the contribution of all its citizens to prepare the region for referendum.
He explained that weapons were not a condition for holding the referendum however weapons could make the results of the referendum questionable.
28.12.2012
Source: Post-Courier
Lera making progress
By WINTERFORD TOREAS
BOUGAINVILLE Regional MP Joe Lera can proudly say that he has nearly achieved some of the projects he had planned to initiate during his first 100 days following his election victory in July this year.
According to Mr Lera, one of his immediate 100 days plans that had been achieved was uniting all Bougainville MPs in the National Parliament with their counterparts from the Autonomous Bougainville Government.
He said the success of this plan resulted in the recent drawdown of the long-awaited K100 million by the National Government to the ABG.
This funding is believed to have taken a long time to be delivered to the ABG coffers following disunity between the National Government, especially the Bougainville Open MPs and their ABG counterparts.
Another of his 100 days plans was to ship six containers of library books and hospital beds from Australia to Bougainville.
This initiative had come about with assistance from the PNG and Australian Rotary Club.
He said freight costs have already been allocated, however they are only awaiting the MOA to be signed before the shipment of containers can take place.
Scoping for the rural electrification and ring road upgrading on Buka Island has also been done. However he is only awaiting the contractor to furnish the scoping so his officers can draft the proposals to seek funding from his donor partners.
The relocation process of the Bougainville Open Campus from Buka to Central Bougainville has also begun.
28.12.2012
Source: Post-Courier
Grader working on feeder roads
THE Toisiko area in the Wakunai district of Central Bougainville has always been regarded as an area where life has always been hard for the people.
Their feeder road ends more than 10km from the nearest village, and travel and access to services has been problematic for the Toisiko people.
Every day, they could be seen carrying their cash crops and garden produce up steep hills and down deep gorges before arriving at the feeder road. They then would have to wait for a PMV to travel to the market. The outbreak of the cocoa pod borer has also damaged most cocoa trees, resulting in some of the people turning to marijuana cultivation as a source of income, despite knowing that it is illegal as it is their only way to earn some money. But, the Toisiko people's hardship of carrying produce for more than 10km will now be a thing of the past as MP Jimmy Miringtoro has allocated funds for road upgrades.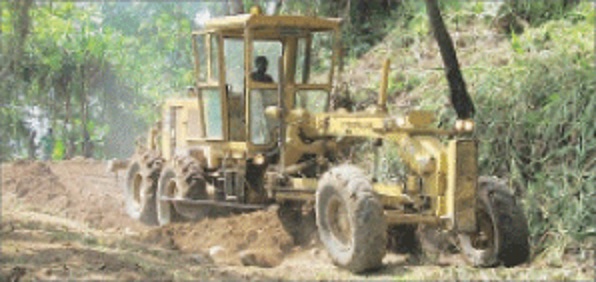 27.12.2012
Source: Radio New Dawn on Bougainville
New Bank for Bougainville
By Aloysius Laukai
Bougainville could have a second Bank according to the ABG Minister for Commerce and member for Konnou, Wilfred Komba.
In his Ministerial speech to the Parliament last week, Minister Komba stated that the ABG was negotiating with another Commercial bank to establish itself in the region to support the only Bank which has been providing Banking services to the region most of the times facing criticism from the customers.
Mr Komba however did not mentiod the name of the bank but said that the ABG was looking at inviting another commercial Bank to operate in the region.
New Dawn FM understands, this move will ease the pressure currently faced by the only Bank in the region Bank South Pacific in providing banking service in the Autonomous Region of Bougainville.
27.12.2012
Source: Radio New Dawn on Bougainville
Alluvial Gold Mining a Concern
By Aloysius Laukai
ABG President Chief John Momis says that thousands of Bougainvilleans are into alluvial mining which could be either good and bad.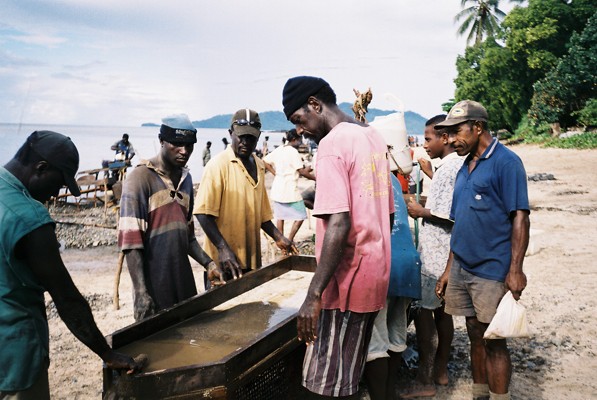 Speaking at the ABG House this week, President Momis named places that they are currently panning G
They are in Central Bougainville, Pakia, Kupei, Panguna, Moroni, Kitano, Kawerong River, Atamo, Karato, Loloho, Kongara and Paruparu.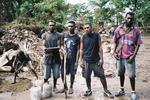 In South Bougainville,President Momis names places like, Wisai, Deuro Jaba river and Torokina.
And in North Bougainville he mentioned Tinputz.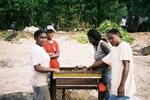 Chief Momis said small scale is giving significant income to many Bougainvilleans.but can also cause, land issues, enviromental distructions, damage to infrastructures,health problems due to the excessive use of highly toxic mercury in processing Gold and also the safety of miners can be compromised as mines collapse killing miners.
27.12.2012
Source: Post-Courier
Bougainville peaceful
By WINTERFORD TOREAS
THIS year's Christmas celebrations in the Autonomous Region of Bougainville were observed peacefully without any major problems encountered.
This was not like in the past years where the celebrations were always marred by problems and troubles arising due to the consumption of drugs and alcohol.
Although there were people seen consuming alcohol and enjoying themselves, their party outings were done in a peaceful manner.
From the northern tip of Buka Island to the southern tip of Bougainville, people observed their celebrations in the true meaning of Christmas.
Wakunai police commander Sergeant Oscar Tugen said celebrations in the Wakunai district of Central Bougainville were trouble-free.
He said police were also invited to conduct awareness in certain parts of the district.
Mr Tugen said other areas of Central Bougainville also observed a trouble-free celebration this Christmas.
Reports from South Bougainville also stated that the festive season there was observed peacefully.
The former combatants from the area have been assisting police in carrying out the Christmas/New Year operations.
According to the former combatants from Buin, they have confiscated 20 cartons of alcohols smuggled from the neighbouring Solomon Islands.
They added that they will not be releasing these cartons of alcohol back to the owners because they understand that it was illegal to sell goods or alcohols bought from the Solomon Islands.
27.12.2012
Source: Post-Courier
RESI funds allocated to projects
By WINTERFORD TOREAS
BOUGAINVILLE Regional MP Joe Lera will use K700,000 from the Rehabilitation Education Services Improvement (RESI) funds for nine projects in his electorate.
The projects have been identified and approved following submissions received from these institutions.
Mr Lera said other Bougainville open MPs which included Lauta Atoi (North Bougainville MP), Jimmy Miringtoro (Minister for Communication and Central Bougainville MP) and Steven Pirika Kamma (Bougainville Affairs Minister and South Bougainville MP) ould also counter-fund some of the projects that he had already been identified in their respective electorates.
He added that their contributions would show that there was teamwork between the Bougainville MPs in the National Parliament, and that they were serious in bringing tangible developments into the Autonomous Region of Bougainville.
Mr Lera also clarified that these funding had been sourced from the previously allocated RESI funding which was halted a few years ago by the Government following misappropriation of funds by certain politicians and Government departmental officers.
The RESI projects that Mr Lera and the three Bougainville MPs will be funding include:
- Tinputz High School K150,000;
- Hakets FODE (Flexible, Open and Distance Education) Centre K150,000;
- Boku Primary School — K70, 000;
- Haisi Primary School — K70,000;
- Haku Day High School — 150,000;
- Bougainville Open Campus — K500, 000;
- Takapinaho Elementary School - K100, 000;
- Sininnai Primary School — K110,000;
- Admin fee — K50, 000.
26.12.2012
Source: Radio New Dawn on Bougainville
MEMBER MOSE ON CLEAN KOKOPAU
By Aloysius Laukai
The ABG member for Selau, Terry Mose called on the people of Selau to take ownership of their Kokopau Town and make sure its clean and beautiful for the people to do Business in.
He told New Dawn FM this afternoon that he wants his people to assist with the up keeping of the Kokopau town,
The Member made these remarks after organizing a working bee woth a womens group that cleaned the town this morning.
He said he had organized the group as the town was filthy and needed to be cleaned.
The member for Selau said that Kokopau was the entrance for Bougainville and needs to be looked after as the face of Bougainville Mainland.

26.12.2012
Source: Radio New Dawn on Bougainville
STONE PRAISES BOUGAINVILLE POLICE
By Aloysius Laukai
A long term resident of Buka town, Peter Stone has Bougainville Police Service for making the Christmas festivities quite and peaceful.
He told New Dawn Fm that in his twenty years in Buka this year has been the only quite Christmas in which no drunkards were seen on the streets of Buka Town.
Mr Stone said this was a sign for Bougainville and the Police and the Veterans Personnel must be praised for taking thee initiative to rid Buka town from drunkards who disturb women and children everyday.
He said that we talk aboutTourism but we do not provide the enviroment conducive for Tourism by allowing drunkards on the streets distrubing the travelling public and visitors to the region.
26.12.2012
Source: Radio New Dawn on Bougainville
LERA TO WORK WITH ABG
By Aloysius Laukai
The Regional Member for Bougainville, Joe Lera says that he is securing a lot of projects that the ABG would be required to implement.
He made this remarks on New Dawn FM this morning.
The Regional member said that ABG was the government on the ground and would implement projects secured by him and the other three National Members of Parliament as they were only the spokesmen for the Autonomous National Government.

The Regional Member mentioned amongst other projects like the Bougainville Fisheries Project and other Education programs that he would be working with the ABG to implement.
He called on the people to assist the members and unite to develop Boigainville.
26.12.2012
Source: Radio New Dawn on Bougainville
REGIONAL FUNDS
The Regional member for Bougainville, Joe Lera today praised the O'NNeill/ Dion government for putting more funding into Provinces the 2013 National Budget.
Speaking on New Dawn FM talks program this morning, Mr Lera said that for the first time in the history of Papua New Guinea, Regional Members would get funding for developments in the Provinces.
He said, in the past Regional members were only allocated Five Hundred Thousand Kina whilst Open memebers were allocated Ten Million Kina each for projects in the Districts.
Mr Lera said that in the 2013 budget Regional Members would recieve funds according to the number of Open Electorates ln their Provinces.
He explained that for Bougainville,s three Electorates of South, Central and North Bougainville he would receive a total of Fifteen Million Kina at Five Million Kina for a single Electorate.
The Regional Member said that these funds would come under five programs
Education, Health,Infrasture,Economic Development and Law and Order.
He said with these kind of funds a lot of projects would be implemented on Bougainville.
26.12.2012
Source: Radio New Dawn on Bougainville
LERA ACHIEVES 100 DAYS COMMITMENT
BY Aloysius Laukai
The Regional Member for Bougainville, Joe Lera (pictured) today annouced that his commiments for the first one hundred days in office were fulfilled and was able to secure extra funds for Bougainville also within first one hundred days.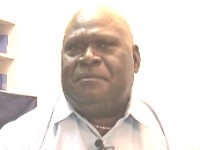 He made his comments at a press conference broadcasted live on New Dawnn FM this morning.
Mr Lera said that he is satisfied with a short period of time he was able to organize he reconciliation of three Bougainville National Members and the ABG President Dr John Momis which paved the way for the release of the first One Hundred Million Kina promised to Bougainville by the National Government.
He said Library Books from Australia were just waiting for a MOU between the Regional Member and Lions Club to be completed before the Containers containing these Books are send to Bougainville.
The Regional Member said that he had already secured funds for the return of the Bougainville University Centre to Arawa in Central Bougainville.
He said other projects have also being indentifed for next year and next five years.
26.12.2012
Source: Radio New Dawn on Bougainville
KOKOPAU CLEAN UP
By Aloysius Laukai
Members of Gohi SDA women's group were today caught cleaning Kokopau town on the Northern tip of Mainland Bougainville.
They told New Dawn FM that they wanted to use the public holiday to do some community work at the Kokopau town.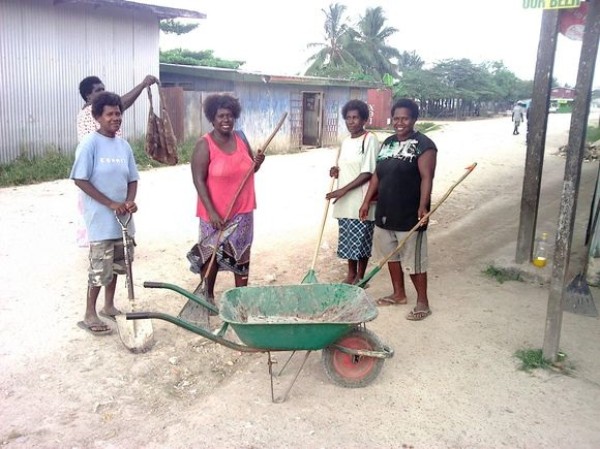 24.12.2012
The European Shareholders of Bougainville Copper (ESBC)
wish a Merry and Peaceful Christmas to all Bougainvilleans, to all stakeholders and to all shareholders all over the world !
24.12.2012
Source: Radio New Dawn on Bougainville
Carol by Candlelight
by Aloysius Laukai
Martha Barako the coordinator of the Carols by Candlelight program at the Buka Police Station cells to respect Business houses and their owners throughout the region.
She made these remarks at the Carols by Candlelight at the Buka Police Station last night.
The prisoners were singing Christmas Carols to the visitors at the cells.
Mrs.Barako said that the Business houses assist whenever they request for assistance and in return should be respected and protected.
She said that the Carols by Candlelight was a success because these business houses contributed with the staging.
She said that because the prisoners needed bath soap and loandry soaps and sleeping mats these business houses try to help whenever they are requested.
Over 60 prisoners participated in the Carols by candlelight which New Dawn Fm recorded and
broadcasted at 8pm tonight.
24.12.2012
Source: Radio New Dawn on Bougainville
Buka Quite
By Aloysius Laukai
Buka town is quite after most of the town residents left for home to celebrate Christmas with their families and relatives.
And most denominations are combining to have combiined services for Christmas.
Organizer for the SAPOSA island combined church service,, FRANCIS TONY told New Dawn FM today that three church denominations will be combining for the combined church service on Saposa island tomorrow.
He said that the three churches are Catholic,United church and SDA.
He said that they had originally prepared for a choir competition however this changed after they did not secure enough funds from the Sponsors.
The service will commence at 9am.
24.12.2012
Source: Radio New Dawn on Bougainville
Momis Call for Unity
By Aloysius Laukai
ABG President Chief Dr John Momis is appealing for the co operation of all Bougainvillians to see Bougainville attain full Autonomy.
Speaking in his Christmas and New Year message to the people of Bougainville. President Momis said that Bougainville needs to prepare the ground work for referendum sheduled at a date to be set between the years 2015 and 2020.
He said if the stage is not set properly then we have our selves to blame for the result of the referendum.
Chief Momis said that Bougainville at this time needs the contribution of all, its citizens to raise the required funds to sustain the operation of the ABG.
He said that currently Bougainville was relying heavily on the National Government with not much contribution from Bougainvilleans.
24.12.2012
Source: Foreign Policy Journal
Resolving hybrid conflicts: the Bougainville story
by TIMOTHY G HAMMOND
THE AUTONOMOUS REGION OF BOUGAINVILLE, which includes the islands of Bougainville, Buka, and an array of smaller atolls, is located in Oceania just east of mainland Papua New Guinea, from which it is not yet fully independent.
Geographically, Bougainville is a part of the Solomon Islands and Bougainvilleans share more cultural and linguistic traits with the Solomon Islanders than they do with the people of Papua New Guinea.
Despite these facts, through colonization Papua New Guinea and Bougainville were administered together under the same colonial territory. So when Papua New Guinea gained its independence in 1975, Bougainville continued to remain politically connected to the country.
Home to an estimated 200,000 inhabitants, the island's population is far from being culturally homogenous. Similar to mainland Papua New Guinea, Bougainville is host to an impressive array of distinct languages (about 25, in fact), traditions, and cultural identities—all within the 9,438 square kilometers of the island.
Amidst such high levels of diversity, some common traits among Bougainvilleans include their skin colour, which is darker than that of most mainland Papua New Guineans, and a generally strong Christian faith, which was blended with indigenous spirituality as a result of interaction with Catholic missionaries.
The igniting point that led many Bougainvilleans to come together to fight for independence from Papua New Guinea came from collective dissatisfaction with the management of the Panguna mine on the island (at one point the world's largest open-cut mine), which created many significant costs for Bougainvilleans while providing very few benefits. The Bougainville crisis began in 1988.
The Bougainville crisis was the most severe and chronic case of violence that had occurred in the Pacific since World War II. A decade of guerilla warfare, political struggles over identity, famine, and insecurity plagued the people of Bougainville from 1988 until 1997. Beyond the hundreds of soldiers who lost their lives, an estimated 10,000 to 15,000 civilians died either by direct fighting, disease, or deprivation of basic needs.
One false perception of the Bougainville crisis is that it was a case of warfare between the secessionists of Bougainville and the state of Papua New Guinea. This would lead observers to believe that the Bougainville crisis was a form of conventionally-understood civil war; however, the reality was that the violence was much more complex, as many intra-Bougainvillean conflicts commenced at the same time as the Bougainville-Papua New Guinea violence.
In terms of addressing violent conflict in the world today, the state and its formal judicial process (retributive forms of justice) is generally legitimized as the main provider of conflict prevention, management, and resolution (CPMR).
That is because violent conflict and warfare have traditionally been understood by policymakers and state-leaders as an activity that takes place between two or more state entities, pitting their militaries against each other in order to achieve some form of political gain and/or increased power.
Unlike the conventional model for understanding warfare, the actors involved in the Bougainville hybrid conflict were not limited to states' militaries; non-state private military companies, indigenous groups, and multinational corporations were also involved. In these forms of warfare, the presence of violent non-state actors (VNSAs), including terrorist groups, traffickers, and warlords, complicates our understanding of conflict since they are borderless threats.
In Bougainville, familial ties rather than political ideologies united groups together to compete for their own security. It is this form of violent conflict that is now considered to be the largest security concern in the agendas of the world's leading countries.
Some would consider these "new wars" as a sort of reversion in conflict—where violence breaks out over historically consistent issues such as access to resources, recognition of identity, and the assurance of basic needs.
The reality is that violent conflict in the world today has taken a hybrid form: blending state and non-state issues and actors together and combining both old (the conventionally understood) and new characteristics of warfare.
Hybrid political orders are defined by Volker Boege of the
Berghof Research Center for Constructive Conflict Management as those states
(often labelled as "weak") in which diverse institutions (including
non-governmental organizations, VNSAs, and multinational corporations) compete
with state institutions, forming a country with a governing structure that does
not match the conventional image of what a territorialized, Westphalian state
looks like.
Boege notes that today's violent conflicts are often "hybrid socio-political exchanges in which modern state-centric as well as pre-modern traditional and post-modern factors mix and overlap. The state has lost its central position in violent conflicts of this kind…."
Further addressing the prevalence of hybridity, the United States Government Accountability Office (GAO) reported that future threats were most likely to consist of a hybrid blend of conventional and irregular warfare, a term to describe the
current complexity of violent conflicts and the requirement for an "adaptable
and resilient response".
What should this adaptable response entail? After nearly a decade of warfare, the Bougainville peace-building process was largely successful due to the fact that indigenous customs and norms were integrated with conventional state procedures—a hybrid conflict resolution approach that was well suited for the complex array of state and non-state issues present in the crisis.
The story of the Bougainville crisis provides many lessons for understanding other violent conflicts that occur in the world today, especially those involving the struggles of indigenous populations.
It's a story that demonstrates the inherent interconnection between three key forms of security: the security of the natural environment, the security of human beings, and the security of the structure of the state.
Unfortunately the security of the state too often takes utmost priority in a manner that makes the other two key forms of security vulnerable—a clearly unsustainable condition as people will eventually revolt against the structures that create inequality within their governments.
For sustainable peace and stability to be achieved, all three forms of security must be addressed. The Bougainville crisis was sparked because the needs of the indigenous Bougainvilleans, as well as those of the natural environment upon which they were dependent, were placed to the side in order for the government of Papua New Guinea to acquire highest profits from the Panguna mine in Bougainville.
An ensuing period of warfare passed with human rights abuses occurring on all sides, as well as recurring failures to resolve the conflicts. Despite such virulent violence, the Bougainville story is ever more important due to the successes in peace-building that eventually emerged.
These are successes that should shine as examples that demonstrate the potential for protracted conflicts to be resolved, as well as to demonstrate the potential for communities to become self-sufficient and cologically sustainable.
Maybe most importantly, the Bougainville story should be taken into consideration in order to pre-emptively avoid the outbreak of other violent conflicts, especially those involving minority populations, declining resources, and desires for autonomy.
Where the Bougainville crisis began due to an unstable focus on national gain over human rights and environmental sustainability, the situation today is one in which the political governance of Bougainville is better designed to address the needs of the community and their environment.
Short history of the Bougainville conflict
Social uprising began intensifying in Bougainville due to the negative social and environmental impacts caused by the Panguna mine. The Panguna copper mine was operated by Bougainville Copper Ltd (BCL), owned by Conzinc Riotinto of Australia (CRA), an Australian subsidiary of the British mining company Rio Tinto-Zinc.
Drilling began at the Panguna site in 1972 in accordance with agreements made between the government of Papua New Guinea and BCL, despite opposition from indigenous Bougainvilleans.
Throughout the 1970s and 1980s, the Panguna copper mine remained one of the world's largest open-pit mines, bringing profits to Britain and Australia, and making up 44% of PNG's exports, as well as 17% of the country's state-generated revenue.
Despite such profit generation, Bougainvilleans received very few benefits from BCL, and the costs to the society were readily apparent. PNG and the mining company failed to respect or understand Bougainvillean customs or methods of land ownership.
Panguna was located on the Nasioi community's land—the ownership of which is passed down through matrilineal family lines. Without taking the initiative to understand the norms of the matrilineal society, Bougainville Copper Ltd failed to sufficiently or correctly compensate the rightful land owners.
Many Bougainvilleans were forced to be relocated and they also faced immense environmental and social damages that were directly caused by the Panguna mine.
Pollutant run-off, including poisonous copper, mercury, lead, and arsenic, destroyed entire river systems, leaving the water unlivable for plants and animals and unsuitable for human consumption.
According to Australia Parliament records, 99.4% of the 1.215 billion tons of land that was removed by the mining company was effectively turned to waste. While communities on Bougainville had many differences and old conflicts between each other, continued resentment for the mine spurred collective desires which further strengthened a sense of a more unified Bougainvillean identity.
Former employee of Bougainville Copper Ltd and Bougainville native, Francis Ona, came to lead a strong resistance against the Panguna mine and to further fight for independence from Papua New Guinea.
Ona stated that his people fight for their land, their culture, and their independence. After his demands to the Panguna administration were not met, Ona stole 50 kilos of explosives and sabotaged the mine, destroying a power-supplying transmission tower with the help of a few others in 1988.
Papua New Guinea, out of defence for their main source of exports, sent in riot police who overzealously burned natives' homes to the ground. This created an intensified backlash and under Ona's command, the Bougainville Revolutionary Army (BRA) was formed.
The BRA would face the Papua New Guinea Defence Force (PNGDF), Australian assisting forces, and opposing Bougainvillean forces as well. Due to the island's geographical challenges as well as the complex array of actors involved, a militaristic stalemate eventually occurred.
A ceasefire agreement was signed in 1990, one year after the mine stopped operating because of the conflicts, and PNG's forces withdrew from the island. However, in this same year the government of PNG formed an air and sea blockade around Bougainville and Buka, prohibiting the flow of goods.
Bougainvilleans initially faced starvation and disease without the imported goods that are essential for life on an island, which includes food and medicine for infections like malaria. Bougainvilleans also lacked fuel and other items that would be necessary during wartime. At this point they had no choice, Bougainvilleans had to adapt or die, and so many turned their attention inward.
An acclaimed 2001 documentary by Dom Rotheroe titled, The Coconut Revolution helped spread awareness of the "world's first eco-revolution" as it shed light on the self-sustaining efforts of the Bougainvilleans at this time in the conflicts.
The coconut revolution was an example of innovation birthed out of necessity. With the blockade in place there was no supply of diesel, so the Bougainvilleans learned how to extract oil from coconuts to fuel their vehicles. Herbal remedies for diseases and infections were discovered from plants on the island.
The soil of the land was rich and fertile, so when Bougainvilleans enhanced their cultivation techniques they were rewarded with bountiful amounts of food. Hydroelectricity even lighted their towns once rivers and streams were utilized for sustainable energy. The shut-down site of the Panguna mine even became a large resource, as Bougainvilleans used anything and everything they could to create something useful.
By focusing back on a subsistence-based livelihood that had nearly been lost, and by utilizing and reinvigorating indigenous knowledge of the environment, Bougainvilleans were surviving.
They largely owed their capability to survive off the natural environment to a higher power. Even through devastating times of war, a positive outlook was acquired through the act of thanking God for what blessings they were able to receive. Unlike countries in which the church and state are more clearly divided, spirituality in Bougainville is much more inseparable from the values and norms that provide the framework for the organization of their society. A lot was being proved about indigenous identity to the entire world.
It is important to be aware that the method of storytelling in the popular 2001 documentary may unintentionally paint an inaccurate and oversimplified picture in viewers' minds that indigenous Bougainvilleans, through Ona's command of the BRA, stood as unified secessionists against the mainland forces of PNG.
In reality, conflicts between communities on Bougainville also erupted and some Bougainvillean groups, including those on Buka, even received support from the PNGDF.
While localized groups were organized in ways that the documentary demonstrates, no organized form of centralized Bougainville government was able to get off the ground due to the amount of intra-Bougainvillean conflicts that were occurring. Inspiring ecological revolutions were underway, yet conflict between the many actors at play in the crisis continued to remain unresolved at the time.
Francis Ona put forth a unilateral declaration of independence after Papua New Guinea's forces left the island in 1990. The UDI received no international recognition at the time.
While Ona was named president of the Bougainville Interim Government (BIG), support for the BRA and for the BIG declined among Bougainvilleans. Anthony Regan reports that with the threat of the PNGDF absent, and without any form of effective self-governance, many intra-Bougainvillean conflicts arose over issues such as land ownership.
While the south of the island remained in support of the BRA, Bougainville Resistance Forces (BRF) formed in opposition to the BRA groups and some were even supported by the PNGDF.
Australia, home to BCL who had supplemented PNG's forces, came to condemn the PNGDF due to many human rights violations that occurred. Yet the tipping point seemed to be after Julius Chan, the Prime Minister of PNG at the time, made agreements in 1997 with Sandline, an international military contractor, to enhance PNG's military strength.
After this, divisions grew in Papua New Guinea as General Singirok of the PNGDF led a rebellion that evicted the controversial contracted private military forces. Afterward, Bill Skate was elected as the new Prime Minister and opportunities for peace talks were seized.
The path to peace in Bougainville
The first rounds of peaceful negotiations were hosted in New Zealand
beginning in 1997. Notably, peace between PNG and Bougainville
would not be possible until the intra-Bougainvillean conflicts were resolved.
In 1997, opposing Bougainvillean groups successfully signed the Burnham Declaration, which committed them to pursuing peaceful negotiations. Later in the same year, the government of PNG joined the Bougainville factions to sign the Burnham Truce, agreeing to be monitored by an unarmed New Zealand peace monitoring group.
A continued "roadmap" to peace was signed with the Lincoln Agreement in 1998, which provided a ceasefire, continued external monitoring under Australian military leadership, and further agreed for reconciliation to take place between Bougainvilleans and between PNG and Bougainville.
Interesting to note is that Francis Ona, original leader of the BRA, stood as a roadblock for negotiations towards independence at this time due to the fact that he believed that his 1990 UDI was enough to solidify Bougainville's independence.
Finally, in 2001, the Bougainville Peace Agreement was ratified, providing autonomy for Bougainville, a position just short of full independence. PNG military forces were withdrawn, combatant Bougainvillean groups were disarmed, and a referendum was created so that the future political status of Bougainville may yet be decided.
There were several key factors that led to the successful implementation of these agreements in Bougainville. These include the role that women played for resolving conflicts on Bougainville, the inclusion and integration of indigenous forms of governance with formal Westphalian state procedures, collective perceptions responsibility, an emphasis on restorative justice, strong external monitoring and mediation, and the fact that the process of healing was emphasized without rushing or pushing for immediate outcomes.
An inherent danger exists with the agreements made that a lack of enforcing or implementing mechanisms may mean that the sources of the conflict could go unaddressed and conflict may re-emerge. The United Nations was aware of these complications and therefore aimed to design incentives for cooperation for all parties involved.
Boege writes that the New Zealand negotiations were effective because the New Zealand hosts were focused on the process rather than on the outcome. With long years of intense conflict, ample time is needed for any kind of healing to occur.
The 2001 peace agreement had built in mechanisms for ensuring that a long-term outlook was made, so that the final political status of Bougainville could be addressed down the road after a level of peace was restored.
Emphasizing the process rather than immediate outcome ensured that political decisions were given the time they needed to best suit the community's needs, which in turn prevents the re-emergence of conflict.
Another significant reason that the negotiations in New Zealand
were successful was because the parties present were constructing peace from an
already established foundation.
As early as seven years before the first rounds of mediated negotiations took place in New Zealand, Bougainvillean women, church leaders, and chiefs began taking advantage of indigenous customs designed for conflict prevention, management, and resolution.
The fact that warring factions in Bougainville chose to begin building peace on their islands by utilizing traditional indigenous means of CPMR demonstrates the significance of keeping indigenous knowledge alive in the world today. Women, church leaders, and traditional chiefs aimed to restore damaged relationships between warring communities on the island.
Restorative forms of justice aim at restoring relationships to promote peace between entire communities, while retributive justice (conventional legal forms) aims to punish or reward the parties present. Restorative justice has been used to prevent conflict by indigenous populations throughout the world.
In most cases the social foundations constructed by collective responsibility, restorative justice, and reciprocity were destroyed during colonization. It is here that the term "ethnic conflict" is often misleading.
Conflict did not erupt because of the presence of different ethnic groups; conflict erupted in Bougainville due to the presence of political structures that perpetuated inequality.
Many of the world's ethnic conflicts have ignited after colonizing forces disrupted the indigenous social fabric that had once maintained order. One Bougainvillean chief emphasized the importance of restorative justice for the people on the island, stating that it is what "our ancestors used for thousands of years to resolve minor and major disputes, up until colonial times."
The BRA strongly supported the strengthening of indigenous customs in their fight for independence; however, the councils of chiefs still faced many roadblocks to peaceful relations.
Adapting traditional indigenous customs to better suit the realities and challenges that Bougainville faced in the modern day, a system of councils of elders (COE) opened the door for elected church leaders and women to join the clan chiefs in their efforts to manage conflict.
Due to the matrilineal organization of society on Bougainville, there was strong otential for women, in particular, to influence the peace process. In terms of land ownership, Bougainvillean women reserve the right to designate land for personal or commercial uses.
As they do not typically fight in battles, women are viewed as more neutral parties who fulfill the roles of negotiating and peacemaking. By the end of the Bougainville crisis, hundreds of women put aside their diverse clan allegiances in order to come together as a more unified Bougainvillean force.
Saovana-Spriggs emphasizes the importance of the role that women played, stating that "women were the initial brokers" in the process of peace-building process.
Towards a transformed future?
More recently, controversy has sparked over talks for the infamous Panguna mine to be reopened. This time around, there are several key changes that suggest that the vehicle to peace and security remains on the correct tracks. John Momis, current President of the Autonomous Region of Bougainville, believes that reopening the Panguna mine will enable Bougainville to take a further step towards full independence, as well as strengthen health and education systems across the island.
Rose Pihei, Minister for Culture and Tourism for the Autonomous Bougainville Government (ABG), also voiced her support of the motion to reopen the mine. She explained that "Panguna landowners are ready to work with the Autonomous Bougainville Government as the legitimate government for Bougainville and other factions are already working with them to join the team so that Bougainville can voice their grievances as one Bougainville. The Panguna mine will be opened as soon as all the negotiations are completed. Panguna gave independence to PNG and should now be opened to give the necessary funds for Bougainville to move forward."
Papua New Guinea's leading newspaper reported that the right to choose their own future was what "every Bougainvillean has been waiting for". Important measures were made in the motion that ensured that the landowners will maintain ownership of resources, and that mining policies are installed for wealth to trickle throughout the island, a clear difference from Panguna's past.
No population on Earth today is left isolated from globalizing forces, from the flows of the global market economy, and neither are they excluded from the global challenges that the human community faces.
Having such valuable resources located on their island, Bougainvilleans must move forward carefully to avoid economic symptoms like the "resource curse", where the gift of holding such valuable resources within one's borders increases the likelihood of conflict.
The possibility also exists that if Bougainville's economy does not diversify, future mining exports will out-compete all other sectors on the island. At the same time, Bougainvilleans are given an opportunity here to become further independent and to gain the funds required for their communities to prosper.
This is possible as long as rightful landowners are given due compensation and the Bougainville community as a whole, rather than the government of PNG, takes responsibility for the Panguna mine—ensuring that the environment is much better protected from dangerous chemicals and that the wealth created is used to enhance society rather than to form a new class of elite. In this year, 2012, developments are still ensuing.
Conclusion: balanced security, better Bougainville
The hybrid form of warfare that occurred in Bougainville is the most common form of warfare that has waged through the 21st century.
As resources continue to be depleted with a growing population and cultures of over-consumption, the risk is high that intra-state conflicts will continue to emerge across the globe, igniting over distributions of wealth and the assurance to basic needs, and involving governments, indigenous groups, multinational corporations, private military forces and more.
Amidst such complexity, the Bougainville story demonstrates that resolution of hybrid conflicts is possible and that situations of conflict can be transformed into times of peace as long as we remain innovative and dedicated.
The peace-building mechanisms that have proved to be the most effective and longest-lasting are those that are valued internally by the community members themselves. This means that the community's voice is heard throughout the process, creating autonomy and solidarity, building collective responsibility, and legitimizing social identity.
Third-party mediators must consider the specific cultural and historical contexts of the conflict at hand if they are to help those caught in violence come up with solutions that suit their own needs. As Clements, Brown, Boege, and Nolan clearly depict, the success behind the achieved peace in Bougainville is due to the political order that has been developed that "combines elements of the western model of statehood (a president and parliament, a constitution, free and fair elections, a public service) and elements of customary governance (councils of elders and councils of chiefs,
customary law and conflict resolution. This hybrid model is functioning well and enjoys a high degree of legitimacy…."
If conflict, and the states in which conflict occurs, are often hybrid in form, it would seem a logical necessity that conflict resolution efforts also take a hybrid form.
The victories within the Bougainville story legitimize grassroots movements as well as non-western or indigenous forms of governance and conflict resolution. The Bougainvilleans' solution was not to revert to the past, but rather to reinvigorate traditional customs and incorporate their own cultural norms and values into the conventional westernized methods of peace-and-state-building.
This ensures that the identities, needs, and livelihoods of minority communities are legitimized and respected while also making progress to ensure that they have equal access to the goods and services of the modern era.
It is through such innovative and integrative methods that populations who have suffered protracted conflicts may strengthen their own capability of breaking cycles of violence to ensure peace for the long haul.
24.12.2012
Source: PNG Attitude
Bougainville politics & the characteristics of its people
by LEONARD FONG ROKA
HAVING LIVED ALL MY LIFE in Bougainville, and travelled extensively around the island, and growing up with the Bougainville secessionist conflict since 1988, there are certain things I have gleaned about my island.
Bougainville has 27 or more languages, which means there are 27 or more nations
each having its own culture and independent way of behaving and thinking.
But there are also certain shared cultural traditions that bind these peoples in the geographic unity of Bougainville, uka and the Solomon archipelago.
My view is that the bloodshed since 1988 was the result of the long denial by the state of Papua New Guinea of Bougainvilleans' rights in their own geographical setting of the Solomon archipelago.
Colonialism - forced annexation by the Germans and British - had far reaching impacts in the Bougainville psyche. The acculturation since 1768, the year of the island's discovery by Louis De Bougainville, embedded certain significant characteristics that affect the political processes today.
In a geo-political interpretation, I could claim that, in Bougainville, North Bougainville has a population of 'feigning' people, Central Bougainville has a population of 'talkers' and South Bougainville has a populace of the 'practical'.
Many people, looking at Bougainville's problems, see the situation through Papua New Guinean lens, which to me is not the way to find an amicable solution. People must see the problems in a Bougainvillean way because we are struggling with Bougainville nationalism, not a Bougainville longing to be in PNG.
Bougainvillean resistance to foreign intruders was in evidence back in October 1768 when locals in north Bougainville marked their dislike of the navigator Louis de Bougainville and his men by shooting an arrow at them from a retreating canoe after an onboard gesture discussion with the European sailors.
This resurfaced in our conflict against Bougainville Copper Limited and the PNG government after 1988.
The 1979 book, Bougainvillean Nationalism by Alexander Mamak and Richard Bedford, said that in the 1960s the Napidakoe Navitu independence movement of central Bougainville claimed to have run a referendum for Bougainville independence.
South Bougainville claimed that secession for Bougainville was too early and the north
Bougainvilleans sided with the south.
This contradicted the fact that it was the north that birthed the idea of Bougainville independence with movements such as John Teosin's Hahalis Welfare Society. The north denied the fact that it was it who influenced the central Bougainville resistance.
In the recent 1988-90 conflict, the problems caused by the 'opportunist rascals' in the name of the Bougainville Revolutionary Army was concentrated in the vicinity of areas around Buka town.
But the people in the far off Haku area of Buka island were quick to sail to New Guinea and forge an agreement in New Ireland to re-invite the PNG government back into Bougainville.
The north pretended that they could not address the situation in a Bougainvillean-to-Bougainvillean dialogue or resist the rascals in a collective north Bougainville coalition. So the north went ahead to seek help from the PNG government.
Culturally, north Bougainville is populated by people that hide the truth of their living standards. On the island of Buka, most village standards are similar to the squatter settlements of PNG's urban areas. Yet people act so westernised.
This can be also seen in the Bougainville's top cocoa producing district, Tinputz, which continues to produce the highest percentage of cocoa, but the money earned has not brought positive developmental to the villages as can be seen in central and south Bougainville in post crisis times. In Tinputz, despite the high cocoa generated income, housing standards are yet to be improved.
When travelling along the Kokopau-Arawa highway's Salau to Tinputz section, or around the island of Buka, it is noticeable that living standards are not economically consistent with the value of cocoa and copra produced.
Since the north is now the gateway into Bougainville, the development rate should be the highest. But in my analysis all key development in the north is controlled by the south Bougainvilleans with little doses from central Bougainville.
In Central Bougainville where the Kietas are politically and economically dominant, I see a lot of 'big mouths' that just cannot stop talking. Central ougainvilleans are creative in exporting their dreams without testing the practical outcomes of those thoughts. But this population also readily absorbs change and adapts change to create results.
In Central Bougainville, nobody looks before leaping. There is also extreme stubbornness in this mountainous land that even the peace process or the Autonomous Bougainville Government (ABG) has not yet eradicated.
Before PNG independence in 1975 it was the Central Bougainvilleans that created a lot of anti-PNG noise with ideas they imported from the north. Through such organizations as the Napidakoe Navitu, they attempted to change Bougainville politically once and for all.
All this effort was done without proper strategizing. And in the 1989 conflict, this flawed approach was repeated by the late Francis Ona.
In today's Bougainville politics, Central Bougainville is where most hot politics is played with great spill-over effects.
From the mountains of central Bougainville the 1989 crisis was created; the problem of Meekamui was created and even the cult of UV-Stract and the Twin Kingdoms of Papaala, now based in Siwai, got start-up fuel from Central Bougainville.
Central Bougainville is blessed with dreamers with loud voices without any practical
application of their thoughts.
Across many villages of Central Bougainville politics is present in every mouth of all ages. Bougainville political chit-chat is replacing the old tradition of myth telling in the night. Men and women discuss and condemn politicians—both Bougainvillean and Papua New Guinean.
This culture lacks the ability to heal political divisions. This is the problem for the loud talkers in—they lack the capacity to be practical. The late Francis Ona was a talking machine who lacked the capacity to navigate to create physical change for the benefit of the Bougainville people.
It can also be seen today in Central Bougainville's realm of politics: a Kongara man dreams of a Kongara influenced Central Bougainville; a Panguna man wants a Panguna controlled Central Bougainville; a Nasioi (Kieta) man envisions his Nasioi area to be masters of Central Bougainville.
A significant case can be seen with the Morgan Checkpoint to the old copper mine which is controlled by the rebel Chris Uma from Nasioi, who longs to have a say in all things happening in the Panguna District.
Central Bougainville is the home of 'big mouths', people with selfish hearts who do not
have the knowhow to achieve their dreams. I believe that this attitude developed because the area was the centre of the pre-crisis and post crisis Bougainville politics and pre-crisis economic development.
Because of this, people began to have the feeling that Central Bougainville is the
natural leader.
Central Bougainville today is host to many developments that have the whole island and the ABG aching. People with characteristics of 'careless leaping' are inviting people into illegal business partnerships. They care nothing for who is the authority but fight for what they see will bring betterment to themselves.
In South Bougainville, the story is a bit different. The Napidakoe Navitu conducted a 'referendum' for independence in the 1970s and the voters in South Bougainville did not turn out. People in the south saw that Bougainville lacked skilled people to drive it forward but most in Central Bougainville were not bothered by this
fundamental concern.
In most literature about colonial Bougainville, it can be noted that colonizers regarded South Bougainvilleans as people, especially the Siwai, with practical capabilities.
This was the direct result of two reasons: (1) the land in south Bougainville is not so fertile or productive; and (2) economic development came late to the region.
In so many political events of historical significance for Bougainville, it was the South Bougainville men who stood behind the 'big mouths' of Central Bougainville to bring about the wanted impacts.
For example, the 1970s Napidakoe Navitu group was effective because of leaders like the late Sir Paul Lapun from Banoni and, later, the shutting down of BCL's Panguna mine spearheaded by the late Francis Ona in 1989 was effective because of the direct involvement of South Bougainville leaders such as the late James Singko from Nagovis.
There is a trend here; problems are created in Central Bougainville and spill over to South Bougainville. For example, we have had the recent Konnou Crisis in Buin and the ongoing cult of the Twin Kingdoms of Papaala and the UV-Stract scam in the Siwai district.
In the economic arena, Bougainville is controlled by South Bougainville businesses. The Siwai people are now in charge of most business operations in Buka and a
growing investment in Arawa. This is also the situation in non-urban settings.
Many South Bougainvilleans are sweating their guts to earn money for Bougainville or th ir own bread and butter as Central Bougainvilleans are occupied by the talks of reopening the Panguna mine and the north Bougainvilleans just relax to collect development as a by-product of their region being the current gateway into Bougainville.
One crisis event that should support my theory for the south Bougainvillean nature is the killing in Panguna of the late Anthony Anugu from Siwai.
In 1990 when the PNG government and the BCL left Bougainville, the late Francis Ona was in the hills of Panguna blinded by the joy of winning a confrontation with the PNG troops and BCL.
With his 'big mouth' he was not interested in the practical burden of providing the goods and services for the shattered people of Bougainville.
In the anarchy that was unfolding, the late Anthony Anugu from South Bougainville responded by creating the South Bougainville Interim Authority (SBIA) for the sole purpose of providing for basic services to the people whilst Ona was in Kieta ordering his BRA to persecute his enemies instead of bringing development.
This act of providing some service to the people was a threat to On,a so he had Anugu killed.
With these observation I see that South Bougainville is where the practical people are. I can pinpoint this fact from the Konnou crisis in Buin. Here Damien Koike of
Meekamui and Thomas Tari with his Freedom Fighters who are pro-ABG got into
action.
This spirit of putting into practice what comes into mind cannot be seen in Central Bougainville and North Bougainville.
In summary, thinkers in the ABG should consider Bougainville along the lines of geo-politics when planning the
development of the island: North Bougainvilleans as 'pretenders'; Central
Bougainvilleans as 'talkers'; and South Bougainvilleans
as the 'practical' people.
Through such observation and understanding of our people, I believe we can create realistic policies in government and also bring tangible development and positive change on the ground.
Furthermore, I see that my thoughts can be a resource in addressing many issues affecting Bougainville today.
21.12.2012
Source: The National
Bougainville hands down K390.8mil budget
By ALOYSIUS LAUKAI
AUTONOMOUS Bougainville Government (ABG) Minister for Finance, Treasury and Planning Albert Punghau on Wednesday tabled a K390,773, 518 million budget for next year.
This is the highest budget since the establishment of the Autonomous Bougainville Government in 2005.
In tabling the budget at the ABG House, Punghau said it represented the largest budget that the ABG had passed in its short history.
He said the budget was K120 million more than the 2012 budget.
He said the increase was brought about as a direct consequence of the rollover of K94 million under the high impact project programme for this year, K15 million restoration and development grant, K30 million DSIP, K15 million provincial support improvement programme and the re-appropriated project funds of K17.9 million for 2011.
Additionally, K100 million representing the second tranche of the special financing package for high impact projects to be implemented next year is incorporated in the budget.
The members will debate the budget before passing it.
20.12.2012
Source: Radio New Dawn on Bougainville
HIGH IMPACT PROJECTS
BY Aloysius Laukai
The ABG has identified High Impact Projects under its 2013Budget totalling ONE HUNDRED MILLION KINA.
They include, the Buka Ring Road which has been allocated TWENTY MILLION KINA.
Kokopau to Buin road sealingwhich has been allocated EIGHTEEN MILLION KINA.
Provincial Trunk Roads Arawa,Buiwai,Bana TEN
MILLION KINA.
Feeder Roads TEN MILLION KINA and the Siara Korepovi road FIVE MILLION KINA.
Under sea transport, the ABG has allocated FIVE MiLLION KINA for Atolls shipping.
Under Health and Sanitation Infrastructure a further TEN MILLION KINA has been allocated fpr Arawa and Buka water supply and sewerage.
Under Public Utilities a frither FIVE MILLION KINA has been allocated for BOUGAINVILLE POWER UPGRADING.
And THREE MILLION KINA has been allocated for Comminucation Development project.

Under Economlc Development a further FIVE MILLION KINA has been allocated for COCOA DEVELOPMENT PROJECT and COMMERCIAL FISHING has received TWO MILLION KINA.
For Law and Order a further FOUR MILLION KINA has been allocated for Law and Justice and THREE MILLION KINA for Weapons Disposal.
20.12.2012
Source: Radio New Dawn on Bougainville
CONDOLENCES
By Aloysius Laukai
The Management and Staff of New Dawn FM would like to send in their Condolences to the NBC Radio Bougainville, families and friends of the Alama Marimeas who passed away last night.
In sending our condolences we would like to note that the NBC Radio Bougainville has lost another young Journalist a friend and a colleague who could have contributed more to the Communication Services on Bougainville.

Her sudden passing away has left a vaccum that would take the NBC time to fill.
The Management and Staff of New Dawn Fm wish that MAY SHE REST IN ETERNAL PEACE.
20.12.2012
Source: The National
New schools to lift Bougainville education
EDUCATION in the Autonomous Region of Bougainville is expected to start on a high note next year, with the operation of 30 new schools.
Chief executive officer of the ABG division of education Bruno Babato yesterday said 30 new schools had been registered and would start operating next year.
He said that included the Bougainville Technical College, which would start off with 200 students and offer more opportunities for young men and women to undertake further training at the tertiary level.
"Plans are in place to carry out full upgrading of facilities and new buildings in line with the college's five-year development plans," he said
"This will bring the number of schools in Bougainville to 609 beginning next year."
Similarly, the Bougainville education board has endorsed a submission from the United church education agency to establish a teachers' college at Kihili, in Buin.
The submission will be sent to the Bougainville executive council for approval.
He said the Bougainville education board had considered a submission by a private education provider to establish a technical education institute, which would be offering university level programmes.
Babato said in universal basic education, elementary remained the most important sector in the system as it was the crucial stage at which formal education must begin for any child in the region.
"To realise the universal basic education in the region, there is a five-year ABG policy on the establishment of three new elementary schools each year for each district."
He said the determining factor in where to build a school was population density and walking distance that children would be expected to cover daily and which should be no more than 20-30 minutes.
Babato said an education department report for 2011 found overall enrolment in basic education in Bougainville was 56,752, of which male comprised 29,331 (52%) and females 27,421 (48%).
He said the provincial distribution showed that the enrolment rate increased at an annual rate of 14.6%.
By contrast, district distribution indicates that South Bougainville has the highest annual increase of 22%, followed by North Bougainville with 13.8%.
In 2012, 3,436 students took the Grade 8 examinations, and 1,930 were selected to continue on to Grade 9 in 2013 which constitutes 58% and cut off mark was 50.
Babato said despite serious under-funding by the ABG, all education officers at the regional headquarters in Buka and districts-based personnel were able to visit all 13 districts, covering 70% of the schools, interacted with over 2,000 teachers and had direct contact with more than 70% of students this year.
19.12.2012
Source: Radio New Dawn on Bougainville
ABG TABLES 2013 BUDGET
By Aloysius Laukai
The ABG Minister for finance, Treasury and Planning Albert Punghau this afternoon tabled the ABG'S 2013 budget totalling Three hundred Ninety Million Seven hundred Seventy three thousand and Five hundred eighteen kina, the highest since the establishment of the Autonomous Bougainville Government in 2005.

In tabling the budget at the ABG House this afternoon, MR.PUNGHAU this represents the largest budget that the ABG has ever passed in its short history.
He said that this budget is ONE HUNDRED AND TWENTY MILLION in excess of the 2012 budget.
The Minister said that this increase was brought about as a direct consequence of the rollover of NINETY FOUR MILLION KINA under the high impact project programme for 2012, FIFTEEN MILLION Restoration And Development Grant, THIRTY MILLION DSIP,FIFTEEN MILLION Provincial Support Improvement Programme PISP and the reappropriated project funds of SEVENTEEN POINT NINE MILLION KINA for 2011.

Additionally, ONE HUNDRED MILLION KINA representing the second tranche of thevspecial financing Package for High Impact Projects to be implemented during 2013 is also incorporated in this budget.
The members will debate on this budget before passing it .
19.12.2012
Source: Radio New Dawn on Bougainville
HOLIDAY NOTICE
By Aloysius Laukai
All government offices in the autonomous region of bougainville will close for the christmas and new year period starting on monday december 24.
In a notice to all public servants today, Bougainville administration chief administrator Lawrence Disin said only staff working at public hospitals, police and correctional services will be required to work during the holiday period.
Government offices will open for business on wednesday January 2, 2013.
19.12.2012
Source: Post-Courier
Bougainville by-election dates yet to be confirmed
By WINTERFORD TOREAS
THE by-elections for the four vacant constituency seats in the Bougainville House of Representatives will be held next year, and not this year as was previously announced.
Bougainville Election Manager Reitama Taravaru, while responding to queries regarding the conduct of these by-elections, said there were a number of reasons which lead to these by-elections not taking place as planned.
One of the reasons which led to the postponement of the by-elections is because there was no time available to stage awareness and update the ABG Rolls.
Mr Taravaru said there was also no funding set aside and released by the ABG to conduct the elections, which saw the deferment of the elections.
Mr Taravaru had initially planned that these elections would have been held towards the end of this year.
The declared constituency members would have been sworn into the ABG parliament today when the House meets in its last session for the year before adjourning to next year.
Mr Taravaru estimated that it would cost the ABG more than K1 million to fund the by-elections.
He however added that he wants to conduct these elections at a minimal cost.
He said one way to achieve this is by increasing the number of polling teams so that there will be a one day polling schedule.
According to the tentative dates set by Mr Taravaru, January next year will be used as the month of preparations for the elections.
This month's identified activities include logistics confirmations, activity plan, budget preparation, LPV awareness and Rolls update.
The issue of Writs will take place on February 15, while close of nominations will be on February 22.
Polling commences on the 22 March and ends on 29 March.
The Return of Writs will be on the April 12.
However, Mr Taravaru said he will first of all have to present this tentative election schedule dates to the Bougainville Election Steering Committee for consideration and approval.
The constituencies that will be having by-elections include Lule, Rau, Hagogohe and Kongara.
Lule and Rau constituency seats became vacant following the death of their members (late Paul Mitu and late Joseph Egilio) while the Hagogohe and Kongara seats became vacant following the resignation of their members (Robert Hamal Sawa and Dominic Itta) during this year's National Election.
19.12.2012
Source: Post-Courier
Police, leaders set up festive campaign
By WINTERFORD TOREAS
POLICE personnel based in the Wakunai district of Central Bougainville launched their Christmas and New Year campaign operations against the cultivation and consumption of marijuana last week.
Themed "2012 Say No to Drugs, Save Wakunai and Bougainville Children," the campaign launching which was held last Friday, saw villagers from the nearby communities in the district converging at the Wakunai station to take part in the launching.
Many expressed their unhappiness and dissatisfaction against the cultivation of marijuana in the district.
The campaign was spearheaded by the rural police commander in Wakunai district, Sergeant Oscar Tugen and other community leaders from the district.
More than K50, 000 worth of marijuana plants were also put on display during the launching.
The drugs were uprooted by police after they visited and raided large plantations of marijuana in the Toisiko area last week.
Chiefs from the area had planned that these marijuana plants would be destroyed early next month.
19.12.2012
Source: Post-Courier
Tinputz police commence christmas, new year operations
By FABIAN GATANA
TINPUTZ Police in Bougainville launched their Christmas and New Year's operations on Tuesday last week.
Upon launching the operation, code named "New Dawn", Tinputz based police personnel together with community leaders, youths and ex-combatant representatives walked from Ramazon Bridge to Yokomori, conducting public awareness to the local communities along the route.
ABG member for Teonita-Tinputz, Micah Mose was also present to show his support and witness the launch of operation "New Dawn".
RPSC First Constable Roger Tarataon, said that local communities where strongly urged to refrain from consuming homebrew and marijuana adding that his officers will be coming down hard on offenders who do not adhere to this. He said that roadblocks will also be set up along the Tinputz section of the highway to monitor overloaded vehicles, unlicensed drivers and unregistered vehicles, drunk drivers, drugs and homebrew and also to monitor suspicious vehicles that may be carrying illegal firearms. "Communities have given their support since the launch of the operation in providing food rations and agreeing to cooperate and assist officers carrying out their duties this festive season," he said.
He also added that two vehicles have been engaged to provide logistical support to the six regular and 16 auxiliary Police officers who will be conducting the operations.
The operation has already commenced and will go right through the festive season till January 9, 2013.
19.12.2012
Source: Post-Courier
Buka operations target use of illicit drugs
By WINTERFORD TOREAS
POLICE in the North Command in the Autonomous Region of Bougainville launched their Christmas and New Year police operations last Friday.
Code-named Operation Hamamasim Christmas, this operation will cover areas and communities in North Bougainville. Buka police station commander Sergeant Emart Tsimes said this operation will mainly be targeting the consumption of illicit drugs like marijuana and alcohol.
Mr Tsimes said apart from this, police will also be providing security and awareness on the consumption of illegal drugs like marijuana during this period.
Mr Tsimes is also appealing to the people in North Bougainville to ensure that they have a peaceful, enjoyable and trouble-free celebrations during this year's festive season.
Meanwhile, police in the Central and Southern Command in Bougainville have also launched their Christmas and New Year operations.
19.12.2012
Source:The National
Japanese plan K100m sewage project
By WANPIS AKO
THE Japanese government plans to undertake a K100 million sewage management project in the nation's capital soon, the Department of National Planning said yesterday.
"The Japanese government has funded 15 high-tech bridges on the island of Bougainville and a market in Wewak," department acting first assistant secretary, Reichert Thanda said.
"The other major project that it will undertake is the K100 million sewage management project in the city."
He did not disclose what the government counterpart funding would be.
"PNG is the recipient of K80-K100 million from Japanese aid per annum and this is the largest slice compared to those received by the other nations in the region," he said.
The Japanese Embassy handed over five vehicles to PNG as part of its grant aid component in Port Moresby yesterday.
Thanking the embassy at the presentation ceremony, Thanda said this assistance would further strengthen the cordial ties between the countries.
"I hope that these vehicles will be used and properly managed to perform those activities to reach the Millennium Development Goals (MDGs) such as logistics support in the health and education sectors," Japanese Ambassador to PNG, Hiroharu Iwasaki said.
He said the assistance was aimed at reviving the economy of Tohoku district and contributing to the development of PNG.
He said through the assistance he should remember the generous contribution by the people of PNG to the Japanese when was it hard hit by an earthquake and resulting tsunami last year.
The Department of National Planning and Monitoring, Department of Education, National Capital District, Central and Department of Foreign Affairs and Immigration were given a vehicle each.
18.12.2012
Source: Post-Courier
Japan keen to expand economic ties with PNG
JAPAN intends to expand its economic relationship with Papua New Guinea in 2013.
Japan's Ambassador to PNG Hiroharu Iwasaki said this in a moving ceremony to celebrate the National Day of Japan, together with the 79th birthday celebrations for Emperor Akahito at his residence in Port Moresby last Thursday evening.
Ambassador Iwasaki said Japan intends to expand its economic relationship with PNG in other areas such as LNG related industries, agriculture, fisheries, forestry and tourism among others for the long term.
The Japanese Government has already identified major environment impact projects that are operational, like the sewage project in the nation's capital, waste management and human resource project assistance, apart from the bridge programs in Bougainville and Lae.
"On economic cooperation, we continued dialogue with PNG side and implemented key infrastructure projects, such as the construction of 15 bridges on Bougainville and the project for the urgent rehabilitation of Markham bridge, while in the areas of environment, the provision of equipment for forest preservation on a nationwide scale in PNG was implemented," Ambassador Iwasaki said.
"As some of you would know, at the community level including Port Moresby, the Grant Assistance for Grassroots Human Security Projects was continuously delivered towards education and health.
"And on efforts on improving the environment in the city, a sewage project and a waste management project are simultaneously on-going through Japan International Cooperation Agency (JICA).
"And I cannot forget to mention JICA experts and volunteers who consist of young and senior personnel, currently 41 volunteers, performing their respective duties in various fields of government and local communities of PNG. "And in a short while, based on the Investment Promotion Protection Agreement between PNG and Japan, our economic relations will be vitalised much further as seen together with the PNG LNG development through which the first supply of LNG is expected to start in 2014.
"Moreover, Japan intends to expand its economic relationship in other areas such as LNG related industries, agriculture, fisheries, forestry and tourism amongst others for the long term development strategy (of both our countries).
"I wish our relationship will be further fostered in the coming years," he said.
18.12.2012
Source: PNG Industry News
Bad cop Chan
PNG Prime Minister Peter O'Neill delivered a strong message on the importance of "investor confidence and certainty" but his Mining Minister, Byron Chan, read from a script that seemed destined to deliver the opposite.
In a wide-ranging speech to the 12th PNG Mining and Petroleum Investment Conference in Sydney last week, O'Neill told a record 1350 registered delegates: "The undertaking I give you today is this, there will be no drastic or radical change to the laws that exist today – and there will certainly be no immediate change."
In sharp contrast, Chan promised significant legislative changes in the coming year, including changes to the Mining Act, the Mining (Safety) Act and Offshore Mining Policy.
Chan's presentation, which set the program for the 2nd day of the conference back by almost an hour, gave mining company representatives a bit of an adrenalin rush when he said there were proposals for a mine closure plan to be submitted when a company applied for an exploration tenement.
The actual text suggested, more plausibly, that a mine closure plan would be required when an application was made for a mining lease.
It was not the only occasion the Mining Minister went off script. On the first occasion he quickly corrected himself after his reference to the O'Neill-Namah Government resulted in uncomfortable laughter breaking out among the audience.
In his introduction the Minister said mining had been the largest contributor to the PNG economy "for well over ten years". Maybe it was too hard to reflect back to the early days of independence when the Bougainville copper mine was a portent force in the PNG economy as the only major resource venture at the time.
One of the oddest plans put forward by the Minister was a suggestion that the revised mining policy would limit to ten the number of exploration licences "that any one person can hold at any one time", while at the same time increasing the licence term from two years to five years.
The maximum area for an exploration lease will also be reduced by half from the current allowance of 250 sq km or 750 sub-blocks.

These are indeed groundbreaking ideas that could only stifle the all-important exploration sector. Unless this exercise becomes retrospective, which is unlikely because that would probably be illegal, it is largely academic since most worthwhile lease areas throughout the country are already accounted for.
Virtually all countries with any history of mineral exploration generally are more concerned with expenditure levels, and adequate activity, rather than the size of the lease areas granted.
For example, a recent release of mineral exploration acreage in South Australia provided for a number of leases that exceeded 1,000 sq km.
Minister Chan appears inclined to take a prescriptive approach to future exploration activity. Socioeconomic and environmental impact assessments would be made a requirement at the exploration phase, when explorers will have little awareness of the nature and scale of mineralisation they may discover.
In his address PNG's Minister for Petroleum and Energy, William Duma, was highly optimistic about the future for the oil and gas industry. He said total gas reserves could amount to 60 trillion cubic feet or more and provide the basis for LNG exports as well as creation of a domestic industry.
He hoped companies like InterOil, Talisman, Horizon and Eaglewood Energy develop discovered resources "quickly without further delays within the next three years".
Mr Duma also acknowledged that the government had an "abysmal" track record when it came to delivering on Memorandum of Agreements signed between the government and landowner groups.
To counter this, he said, there were plans to set up Expenditure Implementation Committees for each petroleum project to manage MoA funds as well as project implementation in these areas, an initiative that would be welcome news to the petroleum industry.
Mr Duma also announced that a Cabinet submission would be made in the New Year on the establishment of a Petroleum and Energy Authority that, he said, had been tailored to meet the requirements of both government and industry.
The government, he said, was concerned about companies that warehouse the license interests and would adopt a "use it or lose it" policy.
Industry leaders have indicated there have been minimal exchanges between government and industry on the proposed Petroleum and Energy Authority or the legislation that will be amended for the mining sector.
Prime Minister O'Neill, in reiterating plans for a wide-ranging review of the resource sector, inclusive of a corporate tax review, said this exercise was not just for "window dressing purposes…(as it) must be more than just very welcome contributors to the budget bottom line.
"They have to be imposed in a way that does not act as a significant disincentive to investment, and international competitiveness. We must have a modern and competitive resource tax regime," O'Neill said.
Other key messages delivered by the PNG Prime Minister included a strong case that political stability will be further strengthened in the country; that he has begun in earnest the fight against corruption and that the government was committed to ensuring the continuation of strong economic growth.
18.12.2012
Source: Radio New Dawn on Bougainville
ABG Sitting
By Aloysius Laukai
The ABG House of representatives started the 2012 sitting at 2pm this afternoon the last for 2012.
Upon opening the session,ABG PRESIDENT presented his opening remarks to open this session of parliament, President Dr. John Momis highlighted the need for the ABG to make its own laws in which to operate with.
The member for LATO William Lavapua moved that the former North Solomons Provincial government laws be adapted by the ABG and in the process of implementation the house can ammend these laws to suit todays situation.
In response President Momis clarified that the process of drawdown of powers will address these issues and the ABG does not need to adapt laws from the old North Solomons Provincial Government.
He said that the ABG needs to make its own laws based on the Bougainville Peace Agreement,but lacked the capacity to prepare for these laws.
He said that the ABG was looking at one or two legal draftsmen to help the ABG to look into these issues.
Chief Momis said that there will be a Comprehensive participation by all stakeholders to gauge their views before the laws are enacted.
He said that he was also frustrated as the Law making body...which was moving very slowly.
Meanwhile government back benchers really challenged the Executive government to move the administration to speed up the process.
The President then promised to Create a parliamentary committee on legislators next year and further called 2013 as a legislation year.
18.12.2012
Source: The National
Ash emissions from volcano surprise Bougainvilleans
Mount Bagana, the only historically active volcano in the Autonomous Region of Bougainville, emitted ash and vapour last week to the surprise of many residents.
Rabaul Volcano Observatory acting director Ima Itikarai confirmed yesterday that the volcano produced fumes and ash emissions last Wednesday and Thursday.
He said by last Friday the activity stopped again.
He said the active volcano 1,750m high was one of three large volcanoes along the region's northwest-southeast area.
Its eruptions in the past were typically non-explosive, producing thick lobes of lava that ran down the flanks of the mountain.
A Buka resident said the ash emissions took many by surprise but much of the smoke was blown away from residential areas.
He said an earthquake measuring 6.1 on the Richter scale shook parts of the New Guinea Islands in the early hours of last Sunday.
The tremor struck 29km south and southwest of Taron in Kavieng, New Ireland. Other centres such as Kokopo, Kimbe and Arawa felt aftershocks.
As of yesterday, there had been no reports of damage.
14.12.2012
Source: Radio New Zealand International
Bougainville's Bagana volcano lets off ash cloud
Ash emissions are being reported from Bagana volcano in the autonomous Papua New Guinea province of Bougainville.
Bagana is near the centre of Bougainville Island.
Ground reports say the nearby town of Arawa has a thin cover of volcanic ash from the moderate eruption.
Bagana has had a series of small eruptions in the last couple of months.
14.12.2012
Source: Post-Courier
Buka LOs want rentals
By JOE ELIJAH
A LANDOWNER group in the Tsitalato constituency on Buka Island is revisiting many of its land agreements that were signed by their chiefs and elders in the past.
The Yakakaputa landowners group from Ieta village owns three quarters of the land in and around the Buka town area.
They said many business operators have not been honouring the agreements by paying their rentals on time.
Clan leader Christine Semoso, when visiting a local businessman (named) in Buka last week said the landowners of Ieta village have had enough of the abuse done by the businessmen and women when they fail to pay their land rental arrears on time.
Mrs Semoso said many business operators owe them over K300, 000, with some dated as far as 1989.
She said while they appreciate foreign investors partnering with local business owners on their land, they are also concerned that they are now becoming spectators on their own land.
A quick survey carried out by the Commerce division in Buka showed that the Yakakaputa landowner group have signed land lease agreements with certain business owners in Buka town.
However, these business operators are again sub-leasing the land they are renting with foreign investors.
The Commerce division does not have directives in place to control certain investors going into partnership with local business owners.
14.12.2012
Source: Post-Courier
Bougainville receive medical aid
By JOE ELIJAH
THE people of Australia, through AusAID, have once again come to the rescue of the people of Bougainville by delivering much-needed medical drugs to health centres on the island.
Program coordinator for the delivery of medical drugs on Bougainville, Joseph Tsikula said he has already made three visits to health centres in Bougainville to deliver the drugs.
He said before this initiative, many health centres were dishing out overdue doses to patients, which did not have any effect on their health.
AusAID airfreights the medical drugs to Bougainville via Post PNG.
Chief executive officers for both the Division of Health on Bougainville and the Buka General Hospital, Dr Anthony Pumpara and Dr Cyril Imako, thanked AusAID for their kind donation.
It is anticipated that this similar program will also be rolled out to other provinces in PNG once all logistic and assessment reports are completed and forwarded to AusAID for recommendation.
12.12.2012
Source: Post-Courier
Rise in homebrew use by ARB women
By JOE ELIJAH
HOMEBREW consumption by women in Buka is on the rise according to a recent survey.
The survey, carried out by chiefs of Buka, showed that about 72% of women especially young girls were consuming home brewed alcohol and going to parties and dances.
The survey also showed that domestic problems among families were also on the rise.
"Many young men and women are having sex outside of marriage, which has resulted in many broken marriages," said Steven Kalana, who conducted the survey on behalf of the Buka chiefs.
Kalana said his team of researchers, mainly teachers, were very sad and shocked to see that the consumption of homebrew by young females was on the rise; and it is something that is unusual in Buka. Kalana added that many young women have gone backward by not respecting their customs, making it very difficult for parents to counsel them.
The survey, which is the first of its kind to be conducted in Buka, concentrated mainly on the heavily populated areas of Haku, Halia, Peit and Selau/Suir.
The chiefs hope to present the survey report to the ABG for a recommendation to be tabled in its next House of Representative seating to find ways to help young women get involved in small businesses or in doing something worthwhile with their lives.
"Once a clear directive is shown and given to women to set up small businesses in the village, it is anticipated that less women will engage in drinking homebrew," Kalana said. It is also anticipated that a copy of the report will be given to relevant authorities who can provide counselling services to young single mothers or newly married couples to avoid broken marriages in future.
"While chiefs in Buka are combating the production of homebrew and the cultivating of marijuana, there has been little attention given to address the situation," the report read.
Meanwhile, while many chiefs are taking measures to ban homebrew in Buka, young men are blaming it on gender equality, saying the chiefs should be held responsible for the issue for preaching about gender equality, giving women the right to drink alcohol and homebrew and therby damaging cultural values and bringing shame to many families in Buka.
11.12.2012
Source: Post-Courier
Buka businesses dodge land rentals
By JOE ELIJAH
A LANDOWNER group in the Tsitalato constituency on Buka Island is revisiting many of its land agreements that were signed by their chiefs and elders in the past.
The Yakakaputa landowners group from Ieta village owns three quarters of the land in and around the Buka town area.
They said many business operators have not been honouring agreements by paying their rentals on time.
Clan leader Christine Semoso, when visiting a local businessman (named) in Buka last week said the landowners of Ieta village have had enough of abuses from businessmen and women when they failed to pay their land rental arrears on time.
11.12.2012
Source: Post-Courier
Ausaid delivers drugs to Bougainville
By JOE ELIJAH
THE people of Australia, through AusAID have once again come to the rescue of the people of Bougainville by delivering much needed medical drugs to health centres on the island.
Program coordinator for the delivery of medical drugs on Bougainville, Joseph Tsikula said he has already made three visits to health centres in Bougainville to deliver drugs.
He said before he was given the contract to deliver the medicines, many health centres were supplying out overdue medicines to patients, which did not have any effect on improving health.
AusAID airfreights the medical drugs to Bougainville via Post PNG, before they are distributed to the health centres.
Chief executive officers for both the Division of Health on Bougainville and the Buka General Hospital, Drs Anthony Pumpara and Cyril Imako, thanked AusAID for their kindly donation of the medical drugs.
They said patients now have access to these medicines, adding that many lives have also been saved following the delivery of these drugs to health centres, especially those in the rural and remote areas.
Dr Imako also thanked the ABG health division for making sure that the drugs reached their destinations without delay.
It is anticipated that a similar program will also be rolled out for other provinces in PNG once all logistic and assessment reports are completed and forwarded to AusAID for recommendation.
11.12.2012
Source: The National
ABG invited to operate from Buin
By ALOYSIUS LAUKAI
THE South Bougainville Veterans' Association last Friday officially invited the Autonomous Bougainville Government to make Buin its headquarters.
Association president and former Bougainville Revolutionary Army commander Thomas Tari handed over a letter of invitation and a monthly update of their work in South Bougainville to ABG President John Momis in Buka.
Tari told Momis the letter was in light of recent events that clearly showed a lack of respect for the ABG and the rule of law in North Bougainville.
"We are appalled and saddened to learn of the revolt by cohorts in the Hagogohe constituency, seizing government assets.
"That is criminal in nature and the actions of people who do not have any respect for the rule of law and the government of the day," Tari said.
He said everyone had made sacrifices and only saw the Autonomous Bougainville Government as the reward for what they had fought for.
He said they had volunteered and put their lives on the line not for money but for a new Bougainville.
Tari said the actions by former home guards were contrary to efforts the veterans were making in South Bougainville and tarnished the image of a place considered to have restored order.
He said that was anarchy and a threat to the political future of Bougainville.
Accepting their invitation, Momis thanked the veterans for their efforts in changing South Bougainville.
He said their initiative was a good example for Central and North Bougainville to follow and could fast-track a lot of development activities throughout the region.
Momis said Bougainville should do more to help make the region a gun-free society and peaceful for all to live in.
He said Bougainville needed all its citizens to contribute to boost the economy of the region.
Momis said he would present the invitation to the government.
However, he said the ABG was looking at developing all areas to avoid people squatting on other people's land.
11.12.2012
Source: The National
Firm: Storing goods at Buka wharf unsafe
THE Buka wharf in the Autonomous Region of Bougainville has become an unsafe place where company's containers are constantly broken into and goods stolen.
This has been going on for a while now and many business and individuals, who use the port containers to store their goods, are concerned.
Area sales representative for SP Brewery Kelso Martin said one of their containers were broken into last month.
He said that beer cartons worth nearly K21,000 were stolen causing the company to lose business last month.
Martin said something must be done about port security at the Buka wharf.
He said it was not only SP Brewery that suffered.
He said other businesses were suffering but had not been reporting their losses.
He called on relevant authorities to fix the issue of stealing at the Buka port.
He said this must stop as it would hinder not only the business and the economy of the region but also put a drag on development.
10.12.2012
Source: Post-Courier
ABG told to shift
By WINTERFORD TOREAS
THE Autonomous Bougainville Government (ABG) has been urged to move its headquarter to Buin in South Bougainville.
The invitation was presented to the ABG president Chief Dr John Momis last Friday by the South Bougainville Veterans Association (SBVA).
SBVA had resorted to this decision following last week's incident which saw government vehicles forcefully taken by the former home guards from Hagogohe constituency over outstanding hardship allowances.
According to the request which was signed by SBVA chairman Thomas Tari and his executives, incidents such as the one which happened last week would destabilise and cripple the ABG and should not be entertained.
SBVA totally condemned the incident, saying that the ABG came about because of sacrifices and hardships that Bougainvilleans encountered during the crisis therefore they should be working together for the betterment of Bougainville.
SBVA said availability of land would not be an issue because there was a large area owned by the State in Buin town which was yet to be utilised.
Mr Tari, before presenting their invitation to Mr Momis, also highlighted that the law and order situation in South Bougainville had already been contained.
Mr Tari said the former combatants had been helping and working in partnership with police and other stakeholders in the area to enforce law and order, resulting in the improvement in the law and order situation in South Bougainville.
Mr Tari also condemned the action taken by the Hagogohe home guards, saying that what has happened is a criminal issue and should not be encouraged and entertained in other parts of Bougainville.
President Momis said he accepted the invitation, however, he would have to present it to the government to consider and make decisions.
But he added that he always wanted to see that government and private sector institutions are spread throughout Bougainville.
10.12.2012
Source: Post-Courier
Locals want more colleges
By JOE ELIZAH
PEOPLE of Haku constituency in the Autonomous Region of Bougainville have called on education planners and other relevant authorities in the region to consider setting up more tertiary institutions in Bougainville.
These institutions will produce more human resource personel who will help drive Bougainville towards its desired destination.
The Haku people decided to voice their concern after being assured that plans are already in place to establish more technical colleges in Bougainville.
They said they wanted to see these colleges being set up as soon as possible.
Speaking on behalf of the people of Haku, Mr Joe Kuk said the ABG should fork out some funding from the K100 million that was recently given by the national government to fund human resource-identified projects, like the establishment of technical colleges as an urgent priority.
He added that having colleges like the teachers, nursing and technical colleges and other community based technically oriented colleges will put Bougainville in a better position to achieve the national government's Vision 2020-2050.
Another community leader from Haku, Mr Vincent Batsi, also supported the statements made by Mr Kuk.
Mr Batsi said he understands that a number of colleges in PNG had already been approached by the ABG through the Bougainville education division, however his main question is when they will start offering their courses in Bougainville.
"Though we understand that health and infrastructure development projects are the ABG's priority, we would also like to see a portion of this K100 million being allocated to human resource developments for Bougainville," Mr Batsi said.
He said the people of Haku are willing to have these institutions being set up in their land if other areas in Bougainville are not willing to have these colleges on their land.
10.12.2012
Source: Post-Courier
Rural school's first graduation
By Joe Elizah
HAKU Day High School located in the Haku constituency on Buka Island, Autonomous Region of Bougainville saw its pioneer 107 grade 10 students graduate about a fortnight ago.
Since it is a new high school, these pioneer intakes from 2010 had to go through a lot of struggles and hardships, before finally completing their grade ten education this year.
Most school text books were borrowed from Hutjena secondary school. The students also had to get used to whatever resources that was available.
Speaking during the graduation day, head mistress Sr Elizabeth Rokope thanked all the students, staffs and the board of governors for all their efforts, which resulted in the successful graduation of the pioneer students.
She said although the school was located in a remote location, they had always put their trust in the Lord, resulting in the successful completion of another academic year.
"I am the captain, my staff and students are my crew and passengers, we have all sailed the rough seas together," Sr Elizabeth said.
"The school would not have successfully come this far if it was not for you teachers and students," she added.
Bougainville's Division of Education Planner Michael Meten, who was also present during the graduation, said he was happy to see many high schools in Bougainville adopting the ABG Education's 2050 Plan.
He added that more students should be enrolled in technical and other tertiary institutions throughout the country so they can return and help contribute to Bougainville's journey towards its future destination.
10.12.2012
Source: Post-Courier
Government vehicles returned
By WINTERFORD TOREAS
SEVEN government vehicles which were forcefully taken in Buka by former Hagogohe home guards last Tuesday, were safely returned last Friday.
The home guards had earlier made a stand that they will not be returning the vehicles unless they are paid their K1 million hardship allowance claim for protecting government properties and lives in and around Buka town during the Bougainville crisis.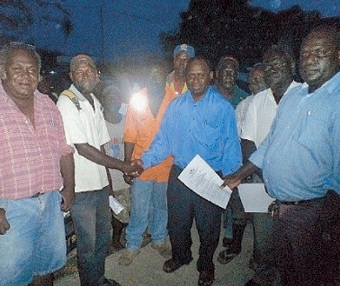 However, they had decided to reverse their decision after being assured that their claim will still be paid by the ABG.
A letter of understanding was also signed between the chairman of the Hagogohe home guards, David Musein and the Bougainville administration working group tasked to look into this issue.
As agreed, chief administrator Lawrence Disin (pictured with blue shirt in the middle) and the administration's legal policy team will be sending a request to the Bougainville Executive Council tomorrow (Tuesday) to attend to the grievances of the Hagogohe home guards.
Out of this K1m demand, K100,000 will be paid out as ex-gratia payment for services rendered by the Hagogohe home guards during the crisis.
The remaining K900,000 will be spent specifically on community projects within the Hagogohe area through the framework of the ABG's budget, commencing in the ABG's 2013 budget appropriation.
It was also agreed that should the Hagogohe home guards wish to pursue their crisis-related grievances in future, it should be addressed according to the ABG's policy on Crisis Related Grievances.
10.12.2012
Source: Radio New Dawn on Bougainville
Headquarter will spread
by Aloysius Laukai
ABG President chief JOHN MOMIS says development on Bougainville would be spread in all regions to avoid unnecessary squatters by its own people looking for paid opportunities.
He made these comments when receiving the letter of invitation by South Bougainville Veterans Association in Buka last week.
President said that yes a headquarter will be announced sometimes in the future however development will reach all areas of the region and especially empowering the COE's as the government on the ground.
He said that the government cannot wait to work on the headquarter so if areas they are looking at are not ready they cannot wait for them...
On the invitation to Buin, President Momis promised to present it to the government for the members to deliberate on.
10.12.2012
Source: PNG Attitude
Morumbi, Michael Aite & the Avaipa mining story
by LEONARD FONG ROKA
CANADA-BASED BUSINESSMAN Lindsay Semple is no new face on Bougainville.

During the formative years of the Autonomous Bougainville Government (ABG) he was in the province with his own company, Invincible Resources.

This is when he created the controversial Bougainville Resources Development Corporation (BRDC) which would own 70% of the island's resources.

But this time, he has come with a new face, Morumbi Resources Inc. But it's not so new because it has the same people clearing the path for Lindsay Semple: former Bougainville Revolutionary Army leader, Sam Kauona, and PNG Highlander and PNGDF soldier turned businessman, Philip Dari.

The attraction for these opportunists goes back to Bougainville Copper Limited (BCL) days. Since the 1980s there had been a moratorium on exploration in Bougainville with the exception of the Special Mining Lease (SML) on which the mine is located.

As the crisis was erupting, the moratorium was extended over the whole island, and this has never been changed. So dangerous fools are now running after this opportunity, or perhaps mirage.

In the search for landowner approval, Sam Kauona and Philip Dari, have developed relationships and registered complicated landowner companies with the Isina, Kompani, Avaipa, Atamo, Kawasia, Karato and Korovi people.

In the Avaipa area, Sam Kauona connected with Michael Aite. Aite had been a government community affairs officer since the 1970s and, by the time of the peace process, he and Sam Kauona were members of the Bougainville Peoples' Congress (BPC) a political party led by the late President Joseph Kabui.

During the early days of the ABG - Invincible Resources relationship it was said that Lindsay Semple gave K20 million as a free gift to the people of Bougainville which was squandered within the perimeters of the BPC-controlled Bougainville administration.

But, to the surprise of the people, Morumbi Resources Inc is now running after this 'free gift'.

According to most Avaipa people, Michael Aite and Sam Kauona have formalised many things about mining in the Mainoki section of Avaipa - specifically Mt Sugarloaf locally known as Katavi.

The pair covered a large area from Katavi to the head of the Asimana River in their potential mining block. This is the whole mountain backbone of the Crown Prince Range behind Avaipa and nearly the size of the Panguna special mining lease. The intention is that it be explored and mined by Morumbi Resources Inc.

Without formally meeting the people in June 2012, Sam Kauona and Michael Aite had some locals from Siuema village clear a jungle land patch for an exploration camp in the mountains of Siuema near the head of the Asimana River. This sent shockwaves across Avaipa.

Later on Lindsay Semple and Sam Kauona visited Siuema to formalise agreements for land use in the exploration area. According to informants, the visit was unheralded so errand boys were ordered to fetch the chiefs to sign documents they knew nothing about.

On the next visit (still in June) came Semple and the New Guinean, Philip Dari, to formally sign agreements to give the go-ahead for Avaipa exploration.

But to the surprise of the gathering, Lindsay Semple asked the meeting to sign an agreement he said was to do with assistance to agricultural development in the Avaipa area.

A row broke out but the people were calmed and the paper was signed in the belief this was an agricultural development assistance agreement. Locals claim they are yet to receive a copy.

Weeks after the signing the paper with Semple and Dari, the people were told what they had signed was an agreement for the exploration and mining of their mountains by Morumbi Resources, for which Aite was the agent on the ground.

Michael Aite's committees were also surprised because they had been informed by Aite that they were working for an agriculture-oriented development project.

Aite was soon summoned to an all-Avaipa meeting in Paruparu to sort out the problem. The meeting was told the mining proposals by Morumbi were to reciprocate the K20 million given to Bougainville by Lindsay Semple.

According to Aite, his master Semple borrowed the K20 million from a Russian source as a loan and gave it to the ABG. Now the financier was running after the money and the government of Bougainville ought to repay it.

Since the ABG has no money, mining was the only way to help repay the loan as agreed by the ABG under the leadership of the late Joseph Kabui.

The gathering hit back, saying the K20 million, as all Bougainville knows, was said by Semple to be a 'free gift' to the people.

Aite was told he had no right ushering Semple, Dari and Kauona into Avaipa because he was not a chief.

There was no policy giving people like Aite and Kauona approval to drag foreigners into Bougainville.

To the people of Avaipa, where the late President was a citizen, Semple and Kauona are considered to be responsible for his death because of "their selfish hunger for money". Many harsh words were said about them and Philip Dari.

Later Aite was asked: "Have you people compensated the late President Joseph Kabui for killing him?"

Aite said nothing but broke into tears as his nephew rushed into the meeting with a tomahawk to behead him, but was stopped.

The meeting told Aite not to invite "the three rascals" into Avaipa for, if he does, he will rot in the Crown Prince Range with Semple.

So far, the Morumbi Resources team has been absent from the Avaipa because of the threat.

The people will not soon offer a welcome to any operations by Morumbi.
08.12.2012
Source: PNG Attitude
PNG mining conference made the right noises
by MIKE FOLEY | Australian Journal of Mining
PAPUA NEW GUINEA's developing resources sector was on show in Sydney this week, with a record number 1,400 delegates rolling up to the biennial PNG Mining and Investment conference.
PNG prime minister Peter O'Neill outlined impending reforms, with legislation to halve the current size of exploration leases and a limit of 10 exploration licences for individual entities.
However, O'Neill, stressing he would work in consultation with resources companies, said he was receptive to the sector's needs, citing his corporate background.
"The undertaking I give you today is simply there will be no drastic or radical change to laws that exist today and there will be no immediate change.
"We will set up an independent panel to review the concerns that have been already expressed and the resource sector will be fully consulted in this process. We must get the balance right and we will only get it right through consultation and negotiation."
O'Neill said LNG projects delivering domestic gas supply would be fast-tracked and encouraged resources companies to seek local partners for downstream services.
"We need projects totally focused on our domestic gas and energy needs, including gas capable of driving our rural and regional energy requirements and meeting the energy needs of the new projects that are now about to be developed.
"The challenge I want to issue you today to our investors and those who are thinking of investing in our country is to look at taking on board Papua New Guinean investors and partners from the outset. [PNG] has a rapidly growing number of companies and individuals who have been very successful in their business lives."
Ok Tedi Mining, which delivers around 15% of the PNG government's revenue, said it had secured permission to extend the mine's life. It told the conference it has signed agreement with seven out of nine landowner groups.
Xstrata's Frieda River mine told delegates it plans to deliver a feasibility study by the end of the year.
The conference was packed with presentations from exploration companies plying their wares. Gold and copper plays, the mainstay of PNG mining, dominated proceedings. Marengo Mining, Morobe Mining, Kula Gold, PNG Gold Corp, Gold Anomaly, Highlands Pacific and Harmony Gold all took to the podium.
Outside the gold and copper compendium, presenters included coal explorer Waterford, nickel hopefuls Suckling Resources and Niugini Nickel, polymetallic juniors Goldminex and Quintessential Resources and iron sands pioneer Foyson Resources.
08.12.2012
Source: Radio New Dawn on Bougainville
Heavy Downpour
by Aloysius Laukai
Just two hours of heavy rain has filled Buka town with more water nearly entering into our houses. Due to no drain on our street all the street water comes into our area.

For cars on the street it is like crossing a flooded river the Bus pictured is trying to negotiate crossing to the other side... No more Taxies on this street until tomorrow.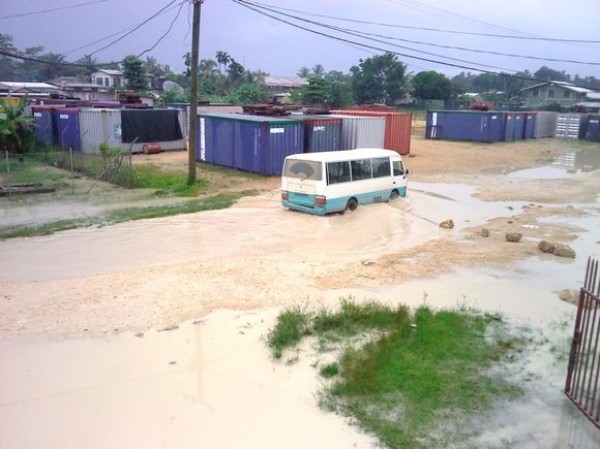 08.12.2012
Source: Radio New Dawn in Bougainville
PRESIDENT SEES THE FUTURE
By Aloysius Laukai
The ABG President says that Bougainville is ready to move into the development mode and no one will be left behind.
He told New Dawn FM last night that like the advent when Christians are preparing for the birth of Christ Bougainvilleans should also be preparing for referendum and start working towards what happens after the referendum.
The Chief said that all Bougainvilleans must work towards achieving this goal individually and in the end the collective work from all citizens will bring big results.
President Momis also called on others who are not contributing to the process to join the team be part of the winning team.
08.12.2012
Source: Radio New Dawn in Bougainville
Buin invites ABG
By Tapo Tovilu
Buin Ex- Combatants this afternoon at the president's residents handed over a letter officially inviting the ABG to make Buin as their headquarter.
The South Veterans Association headed by their president and former BRA commanded Thomas Tari handed over a letter of invitation and a monthly update of their work in South Bougainville to the president.
In handing over the letter Thomas Tari told president Momis that the letter was in light of recent events which clearly show the non-respect of the ABG and the rule of law in North Bougainville.
He condemned the recent commandeering of government vehicles by the Hagogohe Home Guards adding that it was a criminal act.
He says that the fight during the crisis was a fight for a cause and a purpose and was not a fight where compensation was to be asked for.
President Momis when replying thanked the efforts and the change by the SBVA in South
Bougainville and strengthened them.
He says that their initiative was a good example for Central and North Bougainville to follow and do similar.
He says Bougainville must do more to help make the region a gun free society and peaceful for all to be free in.
He says that more work is yet to be done in all areas of Bougainville but thanked the initiative of the Ex combatants.
08.12.2012
Source: Radio New Dawn in Bougainville
Buka Wharf becoming dangerous for business
By Tapo Tovilu
The Buka wharf has become a dangerous place where company's containers are constantly broken into and products stolen.
This has been going on for a while now and many business and private individuals who use the port containers to store their goods are becoming concerned.
Area sales representative for SP brewery Kelso Martin today revealed that one of their containers were broken into last month.
He says that beer cartons worth nearly K21, 000 were stolen causing them loss to business in last month's sales.
He says that something must be done about port security at the Buka Wharf as not only them but many other businesses are suffering.
He called on relevant authorities to fix the ongoing issue of stealing in the Buka port affecting them.
He says this must stop as it will hinder not only the business and the economy of the region but also put a drag onto development.
08.12.2012
Source: PNG Attitude
Migration control is vital for Bougainville's development
by Leonard Fong Roka
CONTROL OF FREEDOM OF MOVEMENT in and out of Bougainville is unvoiced by politicians because they are under democracy's spell.
It is also not mentioned in the Bougainville Peace Agreement or the Bougainville Constitution as a possible means into addressing the conflict in our trouble-torn island.
But the migration of so many outside workers was one of the main reasons that caused the civil war of the 1990s costing some 20,000 innocent Bougainvillean lives.
Before the dawn of the Bougainville conflict, elders often told us to be careful when passing by Arawa town when going to and leaving school because of the dangerous New Guinean thugs and harassers.
When the Bougainville Revolutionary Army (BRA) men were executing my New Guinean father in 1993, one of them shouted at my mother that my father was not my grandfather's nephew. This was a Bougainville for Bougainvilleans proclamation.
But watching the snail-like progress of my island, I see that once again the number of New Guineans and Papuans entering and leaving Bougainville is increasing each year.
These people know very well that they and their government have not yet, in what would be the Melanesian Way, compensated the Solomon people of Bougainville for the destruction of their lives and property from the 1960s to the late 1990s. Yet they shamelessly visit our island.
During the peak of the crisis, Bougainville, leaders (from both church and secular organisations) were vocally racist. They were killers of and discriminators againstRedskins.
At every meeting in the hideouts of the Bougainville Interim Government there was condemnation of Papua New Guinea and prayers to God to help the BRA kill the Redskins of the infiltrating PNGDF.
When did we throw away that spirit of nationalist pride?
This is one of the controversial and unaddressed issues with which groups like the Meekamui on Bougainville have won peoples' hearts by claiming that the Autonomous Bougainville Government (ABG) is selling Bougainville back to the dogs.
And I agree with most anti-ABG groups that the leaders of the ABG and in Waigani's PNG national parliament are ignorantly selling Bougainville to the foe.
Many would argue that most Redskins coming to Bougainville are here to help rebuild since we are way behind in terms of human resources.
Such a notion supports the influx of Redskin teachers and missionaries and others; but does it justifies the increase in the number of Redskin street vendors, second hand hucksters, newspapers sellers, marriage hunters and holiday makers, especially on Buka island?
Is Bougainville willing to accept New Guinean and Papuan squatter settlements in the near future? I believe not.
The Bougainville people were offered a referendum as one of the three pillars in the Bougainville Peace Agreement by the UN Committee on Decolonisation. It is due in 2015 or some time soon after.
Sadly, elected Bougainville leaders in Waigani and the ABG are not at all vocal and active about protecting the unique Bougainvillean identity and culture and addressing problems on the ground.
They are out there running after money for their bellies and not the betterment of the people.
To most concerned but silent Bougainvilleans, it is about time our leaders thought outside the box of the peace agreement and Constitution and created laws to control the movement of educated Bougainvilleans out of Bougainville and Redskins entry and departure in and out of the island.
One critic, secondary school leaver turned Panguna businessman, Steven Domiura, 31, says the ABG and the PNG government should formulate laws to ban New Guinean and Papuan entry into Bougainville.
These people would enter Bougainville only with travel permits which would also help the Bougainville internal revenue collection effort.
To Domiura, Redskins were the instigators of the Bougainville crisis by being the benefactors of Panguna's wealth and illegally stealing our land for their settlements.
Later, with the secessionist revolt, they rejected a dialogue for peace but employed force to eradicate Bougainvilleans who were fighting for their rights.
Domiura's views prompt me to add an idea I have long thought about.
If there was creativity in Bougainville politics, the current ABG should have, jointly with the PNG government, created legal amendments to pave the way for denying the provision of employment for certain professions to Bougainvilleans outside of their homeland: nurses, health extension officers, outpatient staff, teachers, police, correctional service officers, accountants and so on.
Such an exercise would address the shortage Bougainville faces in back at home because many qualified Bougainvilleans are in different corners of PNG.
The ABG by now should have created laws with the blessing of Waigani to get graduating students from universities and other tertiary institutions to serve their first five or so years in Bougainville before going elsewhere.
To address our Bougainville problems, human rights must be defined in a way that Bougainville's needs are considered in order to bring about changes that uphold the dignity of Bougainvilleans.
Strict control of people's movement in and out of Bougainville is one gesture I believe can help address certain problems on the island and create the means to tackle other issues.
07.12.2012
Source: Radio New Dawn on Bougainville
Logic Crew to visit Bougainville
By Tapo Tovilu
Logic Crew one of PNG's current leading music groups will be visiting Bougainville this weekend to perform to their fans here in the region.
They will be performing to raise funds to help the children's ward in Buka General Hospital with already 50% of their performance takings already committed to the cause.
Fans and those interested can see them perform live on Friday and Saturday at club Rondaveu from 7pm til late.
They have also planned a kids show to be performed to children and their interested parents during the day time on Friday and Saturday also at club Rondaveu.
The management of Logic Crew have called on all to attend to help raise funds to help the Buka Hospital in its work to serving the region of Bougainville.
07.12.2012
Source: Radio New Dawn on Bougainville
Lands calls for ILGs to be registered
By Tapo Tovilu
With development in Bougainville to boom in the coming years traditional owners of land in which project sites are to be, have been called on to register their land groups.
This message was issued after many problems due to the lack of knowhow on the right steps in land registration with the lands department.
An officer says that it is very important that land groups and land ownership is registered so that there are no problems later on if there is a project on site.
He called for land ownership and rightful land owner groups to come into the lands office to get proper direction on ways of registering land.
He says that many do not follow right steps leaving them lost when there is a problem with land ownership and registration.
07.12.2012
Source: Radio New Dawn on Bougainville
Momis calls for rule of law
By Tapo Tovilu
President of Bougainville John Momis has called on Bougainvilleans to head to the rule of law in Bougainville.
He says that as the time for referendum draws near Bougainville can't afford to waste any more time on the law and order problems.
He says that the recent commandeering of vehicles by the Hagogohe Home guards was one example of people not respecting the laws of Bougainville.
He was speaking at yesterday's BEC meeting to sort out the grievances of the Home Guards.
He says that from next year onwards he wanted a stop to the trend of commandeering vehicles for the sorting of disgruntled groups.
He says that the rule of law should take its place in Bougainville and the people should also feel free and safe in their everyday life.
07.12.2012
Source: Radio New Dawn on Bougainville
Elementary schools close
By Tapo Tovilu
As the school year wains down many students are looking forward to their holydays for the 2012 school year.
For many elementary school students school has just ended with many students leaving for their respective villages for the Christmas and New Year period.
Hahela Elementary school students on Tuesday concluded their 2012 school year closing with their annual grade three graduation.
A total of 42 grade 3 students passed out with flying colours on Tuesday from the Hahela Elementary school.
Many now are looking forward to their next level of education as they go into the primary level.
Elizabeth Reham from Buka was one of those who graduated on Tuesday and was very happy when receiving her prizes.
When asked she told New Dawn FM that she was looking forward to studies in grade 4 next year.
The day ended with items and dances form fellow students who were out in full colour to celebrate the end of another challenging and successful school year.
07.12.2012
Source: Radio New Dawn on Bougainville
AUS ASSIST
By Aloysius Laukai
Australia has to curing at least 85 per cent of tuberculosis cases diagnosed each year Papua New Guinea's Western Province with an additional Au$ 20 million (million) announced today by Foreign Minister Bob Carr to expand local and train medical staff.

Senator Carr said had the highest incidence of TB in the Pacific, including growing numbers of
drug-resistant cases.

"Western Province has some of the worst health indicators in Papua New Guinea, including high
maternal and infant mortality rates and low life expectancy.

"It is prime territory for an intensive health campaign to reduce TB rates by detecting cases early
and ensuring high-quality local care.

"The Au$20 million allocated will rebuild local TB clinics, improve medical training and ensure
the easy availability of detection and treatment services.

"We' re aiming for early detection of up to 80 per cent of infectious TB cases in Western Province, and a cure for 85 per cent of patients.

"Fighting tuberculosis in PNG also benefits Australia, including Torres Strait communities less than five kilometres offshore".

The additional Au$20 million (K43 million) in anti-TB funding is on top of an existing Au$11 million AusAID commitment in Western Province, and includes:
Up to $10m for new TB facilities at Daru Hospital;
Up to $5m for new wards and treatment areas at Mabaduan Health Centre; and
$5m towards primary TB care in small clinics in Middle and South Fly.
The expansion of local clinics would ensure the majority of local TB cases could be treated in their own communities, consistent with the World Health Organisation guidelines.
In 2012-13 AusAID will provide $104 million (K226 million) to improve the PNG health system.
07.12.2012
Source: Radio New Dawn on Bougainville
BOUGAINVILLE SPECIAL
By Aloysius Laukai
The ABG President Chief JOHN MOMIS today called on the people of Bougainville to realize that Bougainville is so special and has that exclusive right by law to establish its own
government.
Speaking on his weekly radio Programme on New Dawn FM, President said as such he wants all Bougainvilleans to see that they are all part of this one team Bougainville.
Chief JOHN MOMIS said that all Bougainvilleans have to do their part in whatever activity they are in to contribute towards the common good for the region.
He warned if the people are divided and few individuals continue to destabilize the good work of the people the future of Bougainville is being threatened.
And if that happens it's the people of Bougainville who will be ridiculed by the world for not utilizing the unique opportunity that the Papua New Guinea constitution had guaranteed them.
He called on the people to forget their differences and work together to build a better and prosperous Bougainville.
07.12.2012
Source: Post-Courier
Kiwi youth in Bougainville
By WINTERFORD TOREAS
A TEAM of youth ambassadors and film crews from New Zealand are in Bougainville to take part in the 40 Hour Famine campaign.
This 40 Hour Famine project is a fundraising initiative within participating World Vision support offices that engages youths in their areas, especially school children to identify themselves with their same age groups from the developing countries.
Back in New Zealand, the children there voluntarily go without certain necessities like food and water so as to identify themselves with the plight of those in the developing countries.
Now into its 37th year since it was first launched, this event is one of the largest youth fundraising events in New Zealand with over 20% of school age students taking part and almost 40% of all schools registering their students to participate.
The theme of this famine campaign in Bougainville is 'Gutpela Kaikai blong Halivim Grow blong Pikinini' (better foods to help a child grow).
This project, which will be observed in certain areas in the three constituencies in North Bougainville, will focus on maternal nutrition and child health (MCH).
The constituencies that these youth ambassadors and film crews will be visiting include Halia, Hagogohe, Selau and Suir constituencies.
Team leader of the youth ambassadors, Chris Jupp, said they are privileged to have travelled to Bougainville to meet and experience the culture and lifestyles of Bougainvilleans.
The team is interested in capturing the depth of human stories in these areas, which they can share back in New Zealand upon completing their 40 Hour Famine campaign in Bougainville.
07.12.2012
Source: ABC Radio Australia - Pacific Beat
Women are the peace makers - Bougainville negotiator
The role of women in the peace process and conflict resolution is often ignored or overlooked.

Their role was crucial in ending the conflict on Bougainville in Papua New Guinea.

Sister Lorraine Garasu is a member of the Congregation of the Sisters of Nazareth and coordionator of their Centre for Rehabilitation on Bougainville.

She has participated in peace negotiations both in Bougainville and overseas.

Sister Lorraine in Australia to share the lessons she learned with humanitarian workers and military leaders.
Presenter:Geraldine Coutts
Speaker:Sister Lorraine Garasu, Congregation of the Sisters of Nazareth & coordinator, Bougainville Inter-Church Women's Forum
06.12.2012
Source: Radio New Dawn on Bougainville
Business man calls for answer
By Tapo Tovilu
A Business man in Kokopau is calling on PNG power limited to give them an answer on where they are up to in their supply of power to the Kokopau Township.
He says that since the inception of the submarine cable and the beginning of the electrification project of the Kokopau Township, there have been many power disruptions.
He says that but up until recently when PNG power announced the damage of two of its generators in Kubu power has been disrupted on a regular basis.
He appealed to PNG Power to fix the problem or to notify them on power outage times so they protect business assets.
He says that many business houses in Kokopau have lost power appliances due to these disruptions causing loss to their business.
06.12.2012
Source: Radio New Dawn on Bougainville
Arts road show in Bougainville
By Tapo Tovilu
Arts and crafts are one form of income and also a way of identifying our cultures and traditions.
But for many in Bougainville arts is not well known as there are very few awareness on arts and it potential.
This however will change as the University Of Papua New Guinea is carrying out a road show in Bougainville.
University of Papua New Guinea Director of the Melanesian and Pacific Studies Center Dr Nicolas Garnier and Peter Tugan a second year Fine Arts students are running these road shows in Bougainville.
They say they have travelled to parts of South and Central Bougainville already giving road shows on arts to many communities.
Included in these workshops people are taught the basics of different art forms such as drawing and painting.
Mr Tugan added that there was interest shown by communities in which they visited throughout Bougainville.
He called on people in Buka to attend these workshops as it is important for people to know the different types of art forms.
06.12.2012
Source: Radio New Dawn on Bougainville
ABG RESPONDS
By Aloysius Laukai
The Autonomous Bougainville Government today made an undertaking to come up with a decision within one week, on the demand by the Hagogohe Home Guards for ONE MILLION KINA for what it calls "HARDSHIP CLAIMS".
The ABG made the undertaking following a special BEC meeting to discuss an incident yesterday when seven government vehicles were commandeered by members of the Hagogohe Home Guards on Buka island.
Led by DAVID MUSEIN, a large group of youths converged on the administration as a protest against what they claim to be non-payment of hardship allowance for services rendered as home guards for the period 1990 to 1997,a total of ONE MILLION KINA.
They forcefully seized seven government vehicles and at today's report, were now parked at Gogohe village.
The group claims that through its hard work, it had restored peace and normalcy in the community, secured the Buka township, prevented the destruction of properties, and prevented Buka elites from being taken to Panguna for interrogation.
Announcing the ABG's decision, President Dr John Momis expressed dismay at the manner in which the group had decided to come and expressed their demands.
President Momis said the government was ready to listen to reasonable claims and demands, but there were lawful means and channels through which these things can be done.
He said the ABG today decided to appoint a special committee
to look into the Home guards demand before reporting back to the government.
The committee had been given one week to do its work. Based on the information collected and presented by the committee, the government will make its decision on the demands by the home guards.
President Momis said that in the meantime, he wants the vehicles commandeered returned to the government, and that normal police investigations continue into the incident. If it was found that there had been breaches of the law, appropriate legal action will be taken against those responsible.

He said it was high time that people, who broke the law, were made to pay for their actions. The manner of the people commandeering vehicles to press their demands without being punished had gone on for too long and must stop.
He echoed the statement made by former BRA General, Ishmael Toroama only a week ago, that the action of commandeering vehicles must stop this year. From next year onwards, there would be no more commandeering of vehicles for any reasons.
President Momis pointed out that time is running out for Bougainville to prepare itself for referendum.
Unless it can carry out more development in the short time available, the referendum will be threatened.
The ABG needed all the money it had at its disposal to carry out these developments.
If it had to give away money for excessive and unreasonable demands, many of their projects may
not be carried out.
He assumed the home guards that the government will seriously look closely into their demands and hopefully come up with a decision that will please all concerned.
05.12.2012
Source: Radio New Zealand International
World Vision in Bougainville develops basic education courses with community input
The non governmental organisation, World Vision says two new centres providing basic education in the Papua New Guinea province of Bougainville should succeed, because of community buy in.
Educational services are seen as vital for Bougainville because it is still recovering from the shut down of services that occurred during and after the ten year long civil war.
World Vision's project manager, Helen Teviri, says they will cater for children, and adults up to the age of about 25.
She says while other such schemes have failed on Bougainville, the community involvement is likely to be the critical factor in sustaining their Basic Education Improvement Plan.
"If the community can plan whatever programmes that they feel that the community would have in there, they can plan all that and they understand, the whole community understands the programmes and takes ownership of that and understands these things are to be met then I think that the sustainability of the project will be there."
World Vision's Helen Teviri.
05.12.2012
Source: Post-Courier
ABG vehicles confiscated
By WINTERFORD TOREAS
MORE than ten government vehicles in Buka were forcefully taken by the former home guards from the Hagogohe constituency yesterday afternoon.
The disgruntled former home guards had decided to seize the government vehicles after seeing that the Autonomous Bougainville Government and the Bougainville administration had failed to positively respond and address their submission by paying them their entitlements for services rendered during the height of the Bougainville crisis.
Their submission which was presented in 2006 calls for the government to pay the 762 home guards from Hagogohe, who had risked their lives protecting properties and lives in and around the Buka town area during the crisis days.
According to their spokesman, David Musein, they had been waiting patiently for the past six years but have not received any payments or positive response from the government regarding their payments.
Mr Musein said they were very frustrated after learning that the former home guards from Hahalis village in the Halia constituency in Buka will soon be getting their second payment.
This he said was very unfair to them because the Hahalis group had already received their first payment while his men are still waiting for their share.
He said their decision to seize the vehicles was because of the frustrations they had after waiting patiently for the past six years for payments to be made.
Mr Musein said the vehicles will be taken to Hagogohe, where they will be safely kept until they receive a positive response regarding their demand.
He added that any negotiations and discussions concerning the release of these vehicles will be held in their village, and not in any government offices in town.
Acting chief administrator Paul Kebori, while addressing the disgruntled men from Hagogohe, said their proposal has already been given to the Division of Law and Justice in Bougainville for consideration.
He also gave them the assurance that their issue will still be addressed, however it will take time considering the large amount of money involved that the former home guards are demanding.
The disgruntled Hagogohe men had demanded that their issue be addressed immediately, however they were told by Mr Kebori that he will not be making any immediate response regarding their grievances.
05.12.2012
Source: Post-Courier
Literacy an issue for Bougainville
By WINTERFORD TOREAS
THE Division of Education in Bougainville will soon be conducting a baseline survey report on the literacy rate in the Autonomous Region of Bougainville.
This survey, which is yet to be endorsed and launched by the Bougainville Education Board (BEB), will cover villages starting from the southern tip of Bougainville all the way up to the northern tip of Bougainville.
According to the Bougainville Regional Literacy Coordinator, Emmanuel Rikaha, the purpose of this survey is to identify the literacy and illiteracy rate in Bougainville. The education division will then be using these reports gathered during the survey to identify methods and means to improve the literacy rate in Bougainville.
Mr Rikaha said at the moment there is an alarming illiteracy rate in Bougainville compared to its literacy rate.
Mr Rikaha said the illiteracy rate in falls into three categories.
The first category involves the pre-crisis days. Those in this category are the people that were born before the crisis but never had any changes to attain any form of education.
The second group consists of the crisis-created group, or those that were born and raised during the crisis period. The third group covers the post crisis group, or those that have not been able to further their education since the Bougainville crisis ended. Once this baseline survey report is conducted and completed, the Division of Education in Bougainville will then be in a better position to come up with methods on how to address and improve the literacy rates on the island. Mr Rikaha made this announcement during the launching of the Basic Education Improvement Plans (BEIP) for the children and adult literacy centres in the Manetai area of Central Bougainville last week.
05.12.2012
Source: Radio New Dawn on Bougainville
ABG SET
By Aloysius Laukai
The CEO for Autonomy Division and Acting Deputy Administrator for Operations PAUL KEBORI
says that the ABG is slowly preparing to draw down powers from the National Government.
He made these remarks at the MOU Awareness workshop in Tarlena last week.
In his presentation to the Chairmen's of COE's and their officers, MR. KEBORI said that the implementation of Autonomy was a very complex issue however most of the ABG Divisions have gone ahead to enact policies in preparation of the drawdown of powers.
He said that since the establishment of the ABG, a lot of work has been done to build capacity to drawdown the powers.
MR. KEBORI said that the ABG Government was working with the National Government through the Joint Supervisory Body to fast track most of the activities.
New Dawn FM understands that the Education and Health Divisions are the first divisions to take on board new responsibilities.
05.12.2012
Source: Radio New Dawn on Bougainville
Disgruntled home guards stop RA payouts
By Tapo Tovilu
This afternoon saw the seizure of more than 8 vehicles belonging to the ABG administration and departmental heads.
Disgruntled members of the Gogohe Home Guards stormed into the administration officers this afternoon demanding vehicles as part of their protests at their non-inclusion in the risk allowance payouts.
A spokesman from the group says that it has taken far too long for the administration to hear their cries for their services rendered during the Bougainville conflict.
He says that no damage will be done to the vehicles taken but will remain in their custody until their demands are met.
In a struggle for control many officers in the administration were overpowered by the large group demanding for vehicle keys.
No official statement has yet been released by the ABG Administration and New Dawn FM will bring you up to date on any recent developments on this issue.
04.12.2012
Source: Bougainville Copper Limited
BCL:NEW HOMEPAGE ONLINE !
After major technical problems in the past while the BCL homepage was hosted in PNG, Bougainville Copper presented their new Australian-made site today. Luckily it's more investor friendly - in a younger and fresher look.
Click on the screenshot to find out more: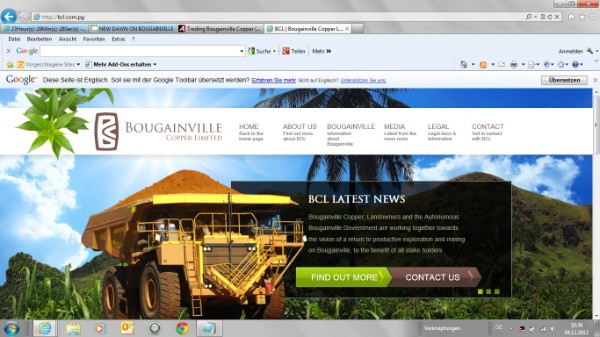 04.12.2012
Source: Post-Courier
Toroama calling on Momis to start up political school on Bougainville
By WINTERFORD TOREAS
A FORMER combatant in Bougainville is calling on the President of the Autonomous Region of Bougainville, Chief Dr John Momis to start up a political school in Bougainville.
Speaking during the reconciliation ceremony which was recently held between Mr Momis and his former kidnappers from Tinputz, former BRA commander Ismael Toroama said President Momis will be using this political institution to educate the future leaders of Bougainville.
Mr Toroama said this institution will help raise leaders who will be able to take over the leadership from President Momis in future.
Mr Toroama said he also wants the Autonomous Bougainville Government to allocate funding to kick-start this institution, adding that he really wants to see this idea becoming a reality.
"My dream is that you start up a political school so that you can teach all the children of Bougainville how to address politics," Mr Toroama said.
Mr Toroama also mentioned that as a future and upcoming leader of Bougainville, he wants President Momis to fast-track the ideas that they want achieved.
Meanwhile, Mr Toroama is appealing to Bougainvilleans to put a stop to the criminal activities that they are currently involved in.
He also urged them to let the Bougainville Police Service carry out its duties and responsibilities.
Mr Toroama also challenged Bougainvilleans to ensure that this year should become the last year for them to take possession of any government-owned property.
04.12.2012
Source: Radio New Dawn on Bougainville
DISABILITY UNITE
By Aloysius Laukai
The ABG Minister for Natural Resources which includes Mining, MICHAEL ONI says that Bougainville needs each and everyone to move the region forward.
The Minister was speaking at the International Day for People living with Disability and People with special needs in Buka yesterday.
MR.ONI said that as we begin the journey for the new Bougainville, we must all work together, meaning inclusive of all and everyone in our region even those living with disabilities.
He said that the ABG will and must be inclusive to services that can meet the needs of those living with disabilities.The Minister supported his remarks by saying that currently the Disability falls under three Departments, Education, Health and Community
Development.
He said this must not be the case, the issues for People living with Disability must be inclusive in all Departments so that when we plan for things to move forward in our region we also include people with
special needs.
The Minister was also happy to announce that two of the people living with disability who were members of the Bougainville Sports team at the RABAUL 'S PNG GAMES brought back a Silver and a Bronze medal from the games.
He commended their efforts and asked everyone in the region including the NGO's and other stakeholders to support people living with disabilities through partnerships and networking.
04.12.2012
Source: Radio New Dawn on Bougainville
Kokopau Wharf reconstruction a relief

By Tapo Tovilu
The current reconstruction being carried out on the damaged Kokopau wharf is a relief for business houses in Kokopau.
After it was damaged a month ago many had to use alternative ramps to do their daily business to and fro Buka town.
However it is now being reconstructed to serve mainly the people of Kokopau in business and supplies.
The wharf was previously damaged by a shipping company when one of its vessels hit its supporting pillars sending the wharf into the sea.
This new wharf now will help the flow of business for many business owners and copra and cocoa dealers who use the wharf regularly.
04.12.2012
Source: Radio New Dawn on Bougainville
World Disabilities day
By Tapo Tovilu
Today marked World Disabilities Day commemorating people living with disabilities around the world.
For children living with disability at the Callan Services center in Hahela it was a special day for them to showcase the different abilities they had.
ABG member for Ioro and minister for Mining Michael Oni while giving his speech told many that people with disabilities were ordinary people and had the right to be treated equally.
He says that many people usually mistreated them adding that as human beings they had all rights that normal people had.
He called on families who had people living with disabilities to not discriminate them as they were also human.
He added that unlike the rest they had special abilities to replace their handicaps like the ability to communicate in sign language.
The day also saw items like song and dances presented by children living with disabilities showcasing their special abilities.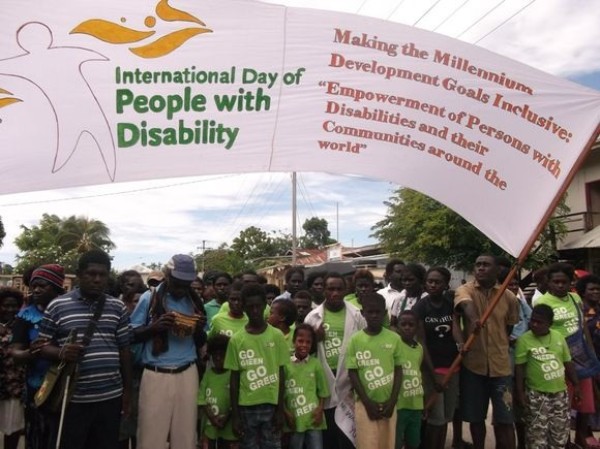 04.12.2012
Source: Radio New Dawn on Bougainville
PAYOUT DISTURBED
By Aloysius Laukai
The two week payout of hardship allowance was disturbed today when former homeguards from Buka island took the keys of 8 ABG Administration vehicles this afternoon claiming non payment for their services.
The payout was going towards its second day when it was stopped.
New Dawn FM was called to check the story and would put a full detailed story later.
The hardship allowance was for government workers who risked their lives to deliver government services during the conflict.
03.12.2012
Source: EMTV
Momis - Panguna must reopen
Bougainville President Chief John Momis wants the closed Panguna Copper Mine to reopen.
Chief Momis said the mine's reopening will support the Autonomous Bougainville Government with much needed funds, for the delivery of services.
Momis said the Panguna was a single impact project that can bail out Bougainville from its financial problems.
This will only happen after a completely new agreement is negotiated with Bougainville Copper Limited and other stakeholders including landowners and National Government.
03.12.2012
Source: Radio New Dawn on Bougainville
Ramazon Project to start soon
By Tapo Tovilu
The Ramazon Hydro Power Project which will supply power to North Bougainville is
nearing its construction stages.
It was revealed last week in an ILG formation meeting held in Suir last week by members of the ILG groups were the project will be set up.
They say that funding and other logistics are ready awaiting the formation of ILG groups in the Ramazon area.
Asian Development Bank representatives will arrive in Buka on Wednesday to finalize phase one of the project.
The people of the project area are hoping all goes well with the project as it will be a major development boost for the area.
New Dawn FM will follow up on the progress of talks towards the initiation and commencement of the Ramazon Hydro Project.
03.12.2012
Source: Radio New Dawn on Bougainville
Disability day
by Aloysius Laukai
People living with Disabilities and special needs took to the streets of Buka town today to mark the international day for People living with Disability.
The event was celebrated with the minister for natural resources and Mining, MICHAEL ONI and stakeholders,parents and families of people with special needs at Bel isi park in Buka town.
Most of the kids with disabilities displayed dances and other activities to commemorate the day.
01.12.2012
Source: ESBC
Agenda updated !
Click here to find out what has changed !
01.12.2012
Source: Papua New Guinea Mine Watch
PNG mining meeting just a neo-colonial propaganda festival
The Papua New Guinea Mining and Petroleum Conference in Sydney will be a room full of white men dicing and slicing PNG's assets with little or no participation or informed consent from the people of Papua New Guinea.
The smattering of Papua New Guinean faces will be from government departments and government regulatory bodies looking on benignly while the nations assets are stolen in front of their eyes.
It might be shocking, but it is the truth of the mining and petroleum industry in PNG – foreign companies completely in control of resources with Papua New Guineans either silently observing from the sidelines or being completely left out and in the dark.
Last time, the only landowner representatives were those brought by Sam Basil, MP for Bulolo, where two huge gold mines are being developed (Hidden Valley and Wafi) and the MP considered it fundamentally important that local leaders understand the framework of the developments and participate in discussions.
It won't be a conference. It is a public relations exercise/sales pitch by the mining and petroleum/gas companies. Presentations by the CEOs of these companies will be scheduled in groups of four with the chairperson of each essentially coming from the PNG Chamber of Mines and Petroleum – the industry funded body that promotes mining and petroleum companies in PNG.

No questions will be allowed – none at all. It will just be propaganda speeches about how good each company is and how much money they are going to make out of someone else resources.
■There won't be any participation by landowners.
■No questions about what all these mining/petroleum and "investments" have achieved in terms of human or structural development of PNG.
■No acknowledgement or discussion of the disastrous environmental effects of mining in PNG.
■No discussion of rehabilitation or mitigation of environmental damage.
■No discussion of increasing PNG wealth or equity.
Just glowing report cards and predictions of massive profits into the future for the companies.